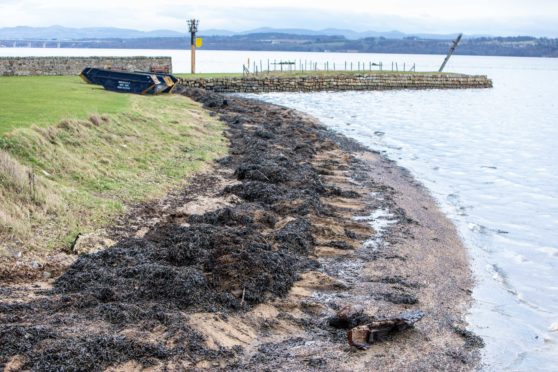 Fife beaches hit by an oil spill are to remain closed as clean up work continues.
Although there is no new contamination coming ashore, the beaches will remain closed until further notice so that the residual oil can be cleared.
This will continue to be monitored and reviewed on a daily basis.
Work to uplift and dispose of the contaminated material at a registered disposal site began on Friday March 1 and will continue into next week.
Fife Council will let the public know when the beaches will re-open.
SEPA are continuing their investigation into the source of the contaminant which has blighted the shore at Limekilns and Charlestown where around 500 tonnes of material was coated in an oil-based substance.