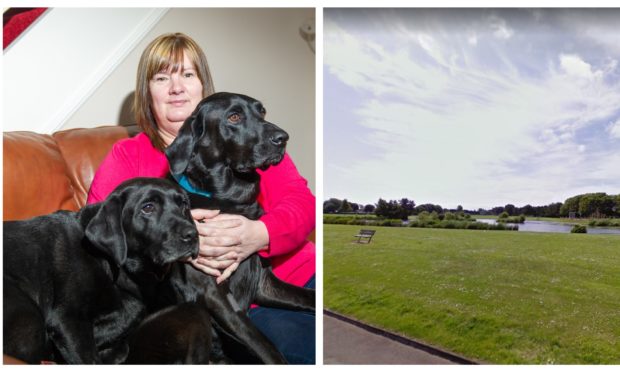 A spate of dog poisonings in Fife has resulted in one pet dying and three others apparently suffering from the effects of cannabis.
Dog owner Norma Anderson has warned others to be vigilant after her Labradors Ailsa, six, and Mason, seven, were both treated for suspected marijuana poisoning in incidents which happened in January and in the past few days respectively.
A third dog, Jaffa, was diagnosed with cannabis poisoning in a separate incident in January, with all cases linked to the Tayport Common area.
Jaffa's owner Sue Grant, 61, said: "There seems to have been a spate over a few days in January and now it's started up again.
"We'd gone across the common and along the beach. When we came back Jaffa could barely stand. We thought she had had some kind of stroke or something."
Another dog reportedly died in recent weeks after ingesting rat poison, again after being walked at the common.
All the dogs affected were Labradors.
The devastated owner of the three-year-old Lab which died was too upset to talk about what happened.
Local conspiracy theories have ranged from a "dog killer" being at large to drug dealers hiding stashes of cannabis around the common.
So far there is nothing to suggest that the poisonings were deliberate.
Norma said both her dogs became ill after being walked at Tayport Common.
"I'm warning other dog owners to stay away from the common, because that's the common denominator," she said.
"There are 20 to 30 different dogs on that common every day."
Thankfully both Ailsa and Mason recovered fully, but Norma was hit with vet bills totalling £1,200.
Ailsa was treated for poisoning in January and Mason became poorly over the weekend.
"Ailsa was quite lethargic and she was falling over to the side, and she wasn't with it," said Norma.
"She was walking like she was drunk and staggering.
"The vet said she was displaying the symptoms of marijuana poisoning."
Police Scotland confirmed that cannabis was being treated as a potential factor in Mason's case.
A police spokesperson said: "On March 3, 2019, police in Fife received a report of a dog having potentially been poisoned in Tayport.
"A vet determined that the dog had ingested a psychoactive substance, and this is not being treated as a deliberate attempt to harm an animal.
"Anyone with information or concerns about those who may be involved in drug use can contact Police Scotland on 101, or report this to the charity Crimestoppers anonymously on 0800 555 111."
Bill Connor, dog owner and SNP councillor for Tay Bridgehead, said he would be avoiding Tayport Common
"It's just very worrying," he said.
"If there have been cases of poisonings down there, everybody should be alert."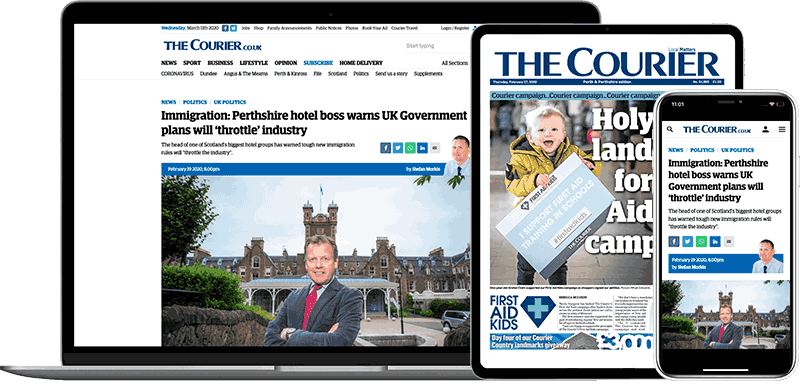 Help support quality local journalism … become a digital subscriber to The Courier
For as little as £5.99 a month you can access all of our content, including Premium articles.
Subscribe