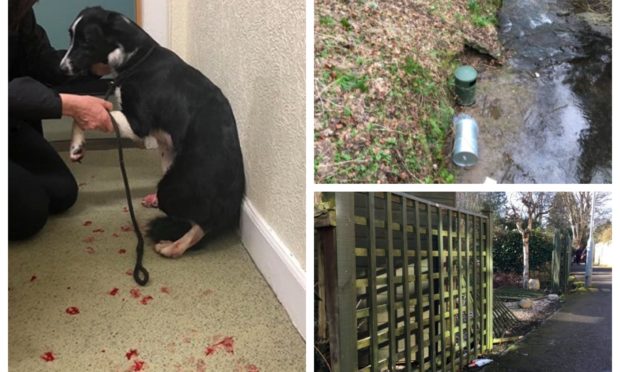 Out-of-control youths have been condemned for  embarking on another drink-fuelled vandalism spree in a leafy area of St Andrews.
The Lade Braes is a popular public footpath in the town and the one-and-a-half mile route alongside the Kinness Burn is a regular spot for dog walkers and runners.
But their enjoyment has been spoiled by the actions of a group of young people who have been spotted drinking in the area, particularly on Friday and Saturday nights.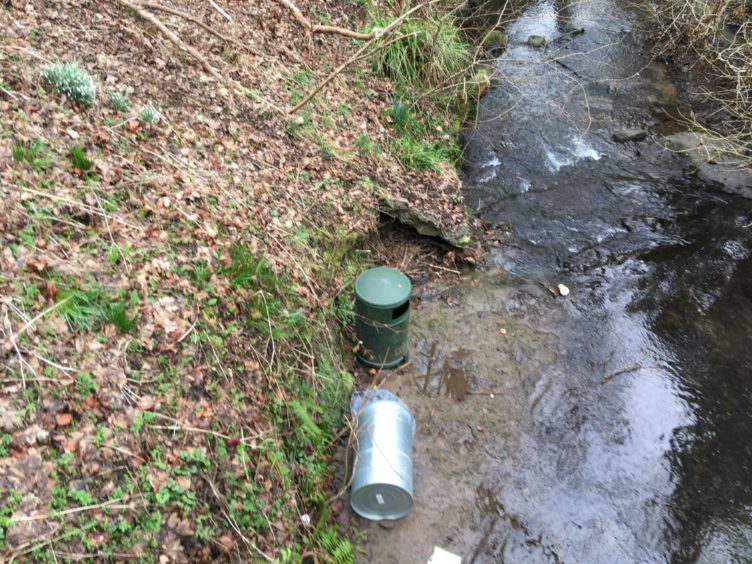 It has also emerged that a dog had to have emergency surgery after slashing its paw on pieces of broken glass in Cockshaugh Park.
Elaine Russell's one-year-old border collie had to have an operation on Sunday morning which involved a general anaesthetic to clean and stitch her wound.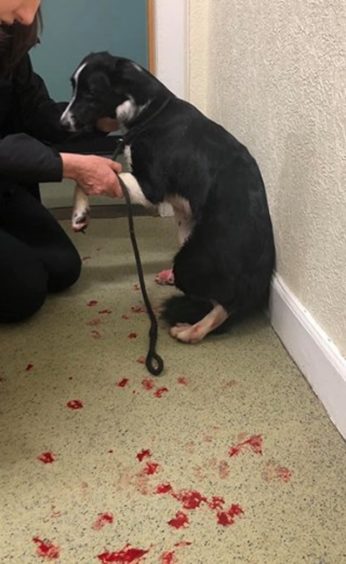 "The amount of glass on our pavements and parks increases during university term time, however, local kids drink in the park and leave broken bottles lying around too," she said.
"Perhaps if the consequences of such irresponsible actions were known the individuals may think twice before smashing their bottles.
"There is a lot of broken glass on the main streets in St Andrews."
Rubbish bins have been knocked over in the latest rampage, with one even ending up in the burn itself, while a number of smashed bottles have been discovered at various points on the footpath.
Other recent vandalism includes graffiti and garden fences and gates being completely trashed.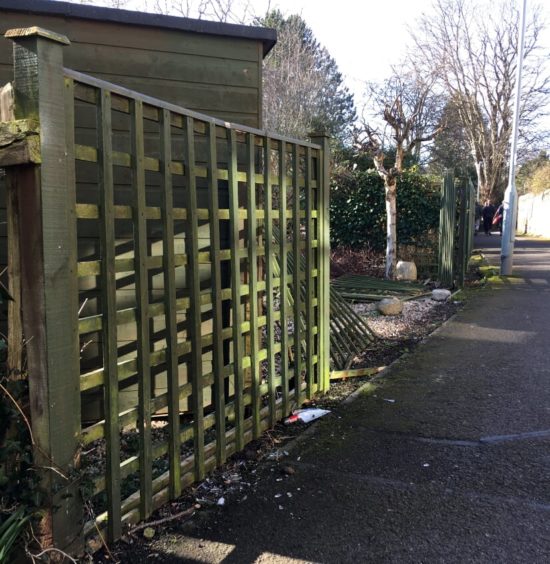 Local Labour councillor Brian Thomson has now called for an end to the anti-social behaviour and hopes the culprits will be brought to justice.
"With so many children and dog walkers using the area, the broken glass could result in serious injuries, and the behaviour of the vandals is completely irresponsible and unacceptable," he said.
"Also, when the council is are having to deal with cuts resulting from the Scottish Government continuing to cut its budget, its hard-pressed staff could do without having to regularly deal with the clean-up of the mess left by the vandals.
"Police Scotland is aware of the issue, and I'd urge residents to assist the police by reporting any anti-social behaviour as it occurs, or any damage to property as soon as its spotted, by calling 101."
The weekend's disorder was just the latest in a series of incidents at the Lade Braes which have been reported over the past year.
Litter bins were thrown into the water last January, while a pumping station owned by Scottish Water was also covered in graffiti.
With the cost of repairing any damage met by the public purse, Mr Thomson hopes anyone who sees anything suspicious in the area will contact police.
The vandalism comes just days after youngsters were criticised for leaving bottles and cans at a spot on the beach near St Andrews Castle, with Fife Coast and Countryside Trust left to clean it up.