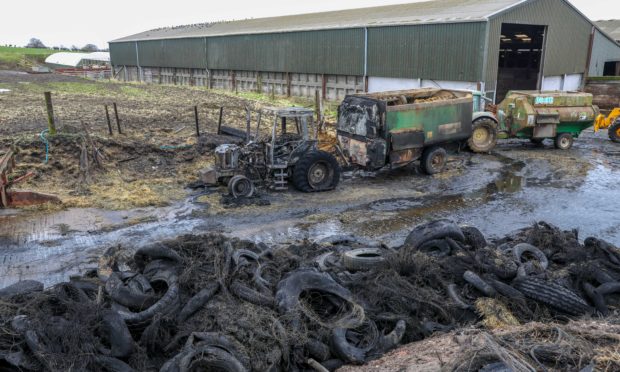 Tens of thousands of pounds worth of damage has been caused at a Fife farm after a huge blaze broke out.
An investigation has been launched in the wake of the fire at Bankhead Farm at Balcurvie near Windygates which saw expensive farming equipment and a large quantity of hay bales engulfed.
The dairy farm, which is run by the Struthers family, is home to around 700 cattle. None of the animals were injured despite the fire quickly spreading around the steading.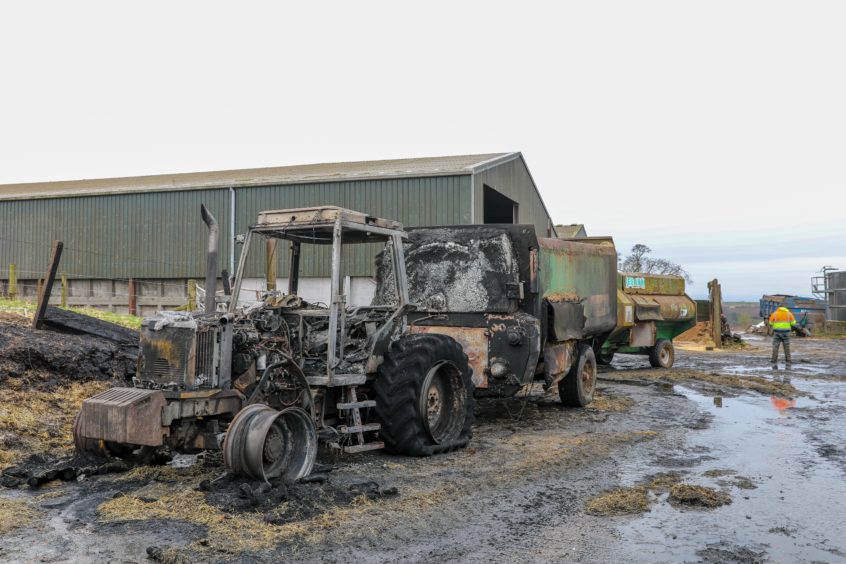 "We've actually been very lucky it wasn't worse," admitted farm owner Julie Struthers.
"The fire brigade were there really quickly but it went up so fast – it took quite a while to put it out I think.
"We were in the house totally oblivious at first, but there was another farmer at the back of us who saw the flames, so I think the fire brigade had been called by the time we realised what was happening.
"It looked like a bigger fire at first and we thought it was the shed and the cattle at that point, but thankfully it wasn't."
It is understood the fire engulfed a tractor, a trailer, feeding equipment, tyres and hay bales before it was fully extinguished in the early hours after breaking out at around 10pm on Thursday.
Two fire crews from Methil and one from Glenrothes were called to tackle the incident, while  a Scottish Fire and Rescue Service water bowser was also summoned from Larbert due to the rural nature of the site.
Around 20 firefighters took around four hours to bring the situation under control, and firefighters at the scene early yesterday morning to check for any remaining hotspots.
Early indications are the blaze may have been caused by an electrical fault but police are involved in the ongoing probe to determine if there was any foul play.
Mrs Struthers added: "We haven't got a clue what caused it at this stage but we're guessing the most likely cause would have been an electrical fault.
"It was a dark night, nobody about, and because of where the right of way is, hardly anyone goes up there."
The road to Windygates from the A911 Glenrothes to Leven road was closed as emergency services dealt with the situation.