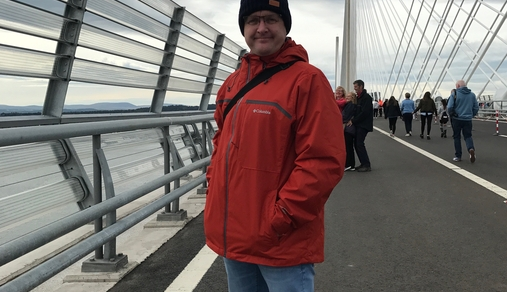 A father's brain tumour death has prompted Fife Council to become the first local authority to back a national awareness campaign.
Richard Smart, 42, left behind two daughters aged 14 and four when he died last November.
He was diagnosed 15 months earlier, the first sign something was wrong a strange feeling as he returned home to Buckhaven from a swimming trip with his children.
His brother Ryan Smart persuaded the council to help the Brain Tumour Charity raise awareness across Fife of the symptoms of brain tumours through its HeadSmart campaign.
Ryan, Labour councillor for Buckhaven, Methil and Wemyss villages, revealed his family's heartache during an emotional speech in Fife Council chamber, which he described as the hardest moment of his political career.
He told The Courier the loss of Richard, a former Black Watch soldier who worked for Scottish Water, had been devastating for his family.
He said: "It's still not sunk in three-and-a-half months on. We still miss him and that will never, ever go."
On the Sunday evening Richard returned from swimming his wife Lizzie called for help when his face fell to one side.
Richard was rushed Victoria Hospital, Kirkcaldy, where it was suspected he had had a stroke. The following morning his family were stunned to learn he had a tumour.
Although the tumour was removed, Richard was later told he had two years at best to live.
He was given radiotherapy and chemotherapy which prolonged but did not save his life.
Ryan said his brother fought his illness not for himself but for his wife and children.
In his speech, he said: "He is an inspiration to us all with the grace, decorum and bravery which he showed every day."
But he said his brother's story was just one of many.
He said: "Brain tumours are the biggest cancer killer of children and adults under the age of 40.
"Deadly brain tumours in teenagers are going undiagnosed for months because the symptoms are sometimes mistaken for adolescent angst and exam stress.
"Early symptoms such as severe migraine-like headaches and mood swings are difficult to differentiate from more benign causes.
"It's not GPs being negligent. In fact, the health community as a whole is unaware of diagnosis of brain tumours at any age.
"A delay in diagnosis can mean the difference between life and death."
Ryan said diagnosis time from symptom onset had halved for children under 12 since the HeadSmart campaign began in 2011.
Common symptoms of brain tumours include persistent or recurring vomiting, persistent or recurring headaches, changes in behaviour or mood swings, balance or co-ordination problems, abnormal eye movements or head position, and fits or seizures.
Specific symptoms in younger children include increased head circumference in infants and delayed puberty in teenagers.
Almost £12,000 has been raised for the Brain Tumour Charity in Richard's name in just over a year through the Richard Smart Fund.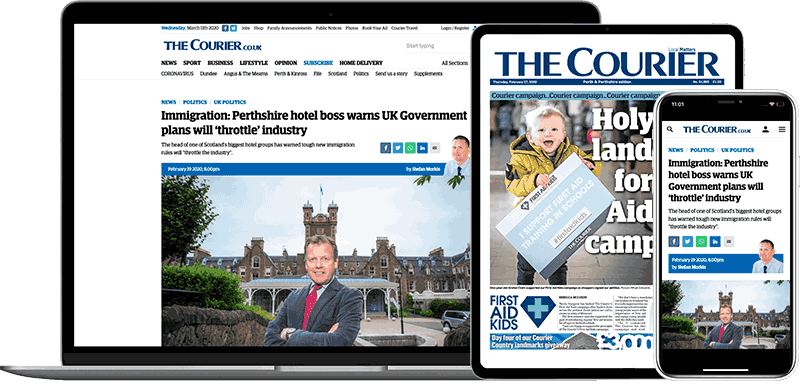 Help support quality local journalism … become a digital subscriber to The Courier
For as little as £5.99 a month you can access all of our content, including Premium articles.
Subscribe