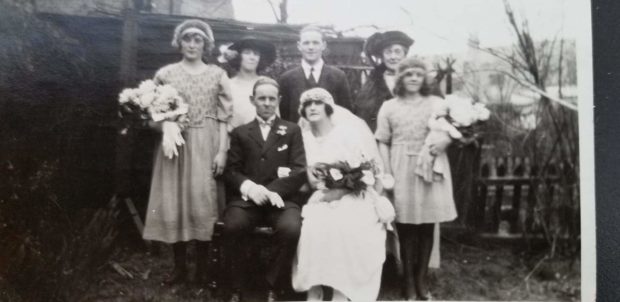 Members of a small East Neuk village will gather for a poignant ceremony this week in memory of a prominent local family.
The service of remembrance will be held beside a previously unmarked plot in St Monans Auld Kirkyard, where six members of the Easton family are buried.
Included in the memorial event will be American relative Bill Easton, who is visiting the UK for the first time.
Bill arranged for the erection of a headstone, 106 years after the first of his Fife forebears to be buried there was interred.
The service will be the culmination of months of research into the Easton family tree by St Monans man Billy Morris and other villagers, prompted by a message from Bill to the community Facebook page last year.
The family has now been traced back six generations to William Easton, born in Midlothian in 1790.
Billy said that while the names of two Easton brothers, Charles and Stewart, killed during the First World War, were on the St Monans war memorial, little had been known about the family.
"The two boys were the sons of William Easton, celebrated local photographer who photographed various aspects of village life in the late 1800s and early 1800s," he said.
"Many of these photographs can be found in the St Monans Heritage Collection today where they provide a fascinating glimpse into a part of the village's rich history."
The new headstone marks the final resting place of William, Charles and Stewart and three other family members.
As part of a weekend of celebration, the St Monans Heritage Collection, in West Shore, will be open to the public on Saturday and Sunday from 10.30am to 4pm.
Much of William Easton's work will be on show alongside documentation detailing the history of the family and information on the men who died in the war.
The event is sponsored by the heritage collection and St Monans Sea Queen Committee, which will be celebrating its 60th anniversary this year.