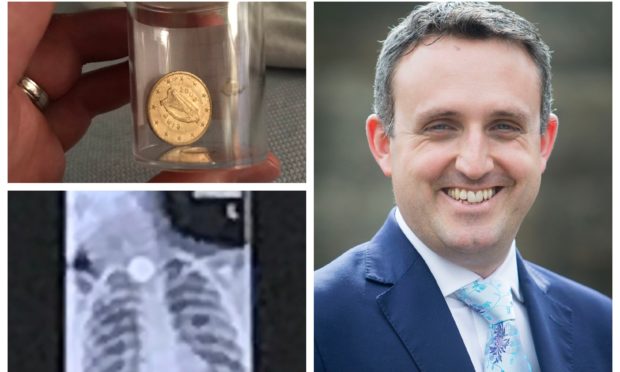 A politician from Fife has told of how he saved his daughter from choking to death on a coin.
Edinburgh Western MSP Alex Cole-Hamilton said "muscle memory" was ignited when four-year-old, Darcy's windpipe was blocked by a Euro 50c piece as he prepared for a night out.
The 41-year-old, from St Andrews, said he remembered a first aid course taken 25 years ago and leapt into action on Saturday night.
He turned the tot upside down and slapped her back until she was sick and could gasp for breath.
The coin was removed under general anaesthetic and the girl returned home from hospital yesterday.
The Liberal Democrat Holyrood health spokesman told i news: "It was muscle memory. At the time it wasn't scary at all.
"I was just handing over to the babysitter at about 7.15pm, waiting for a taxi, giving her the last couple of instructions.
"Darcy was in her jammies in the kitchen, watching kids stuff on YouTube on the computer.
"She just made this sort of strangled cry and I dashed through and caught her saying the words 'I've swallowed a coin'.
"Then she stopped breathing and changed colour. "
"I'd done first aid when I was training to be a scuba diver 25 years ago and understood a bit about choking through our NCT classes we did when we first had kids."
Pictures of Darcy's X-ray and the recovered coin, right, were placed online by Mr Cole-Hamilton, who urged parents to get first aid training.
He said: "I'm really keen to get the message out to other parents that you can do that, you can intervene, you can be that first responder."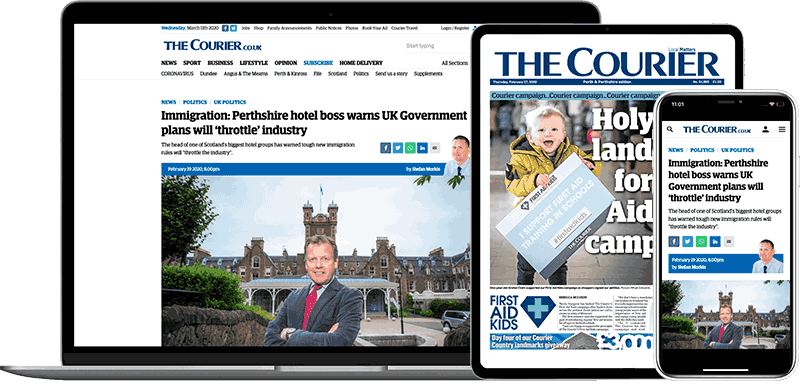 Help support quality local journalism … become a digital subscriber to The Courier
For as little as £5.99 a month you can access all of our content, including Premium articles.
Subscribe