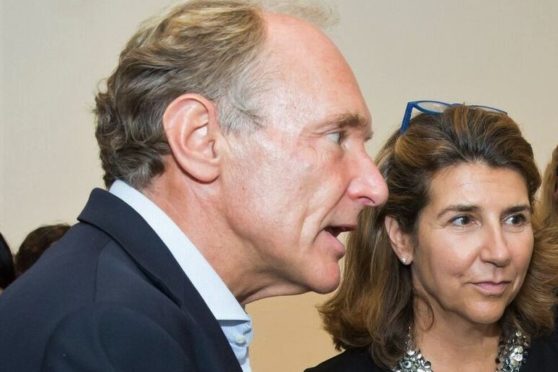 The man who invented the internet will deliver the 2019 Adam Smith Lecture in Kirkcaldy on Friday evening.
Sir Tim Berners-Lee will be joined on stage by Rosemary Leith, with whom he founded the World Wide Web Foundation.
The couple will share the honour at this year's Festival of Ideas, which runs at the Adam Smith Theatre in Kirkcaldy over this weekend – March 15 and 16.
Their lecture will mark the 30th anniversary of the invention of the web, which has transformed every aspect of society.
The lecture will include a thought provoking talk about looking at the future of the World Wide Web and how we all have a role to play in ensuring the web serves humanity.
Sir Tim and Rosemary follow in a long line of prestigious guests who have given the lecture over the past four decades.
They include Kofi Annan, former UN General Secretary; Alan Greenspan, chairman of the Federal Reserve; renowned economists J. K. Galbraith and Amartya Sen, former World Bank president James Wolfenson and Bank of England governor Mervyn King.
Last year the honour fell to broadcaster and political campaigner Sandi Toksvig whose lecture was a huge hit with the audience.
This year's lecture will take place in the Adam Smith Theatre on Friday at 7.15pm.