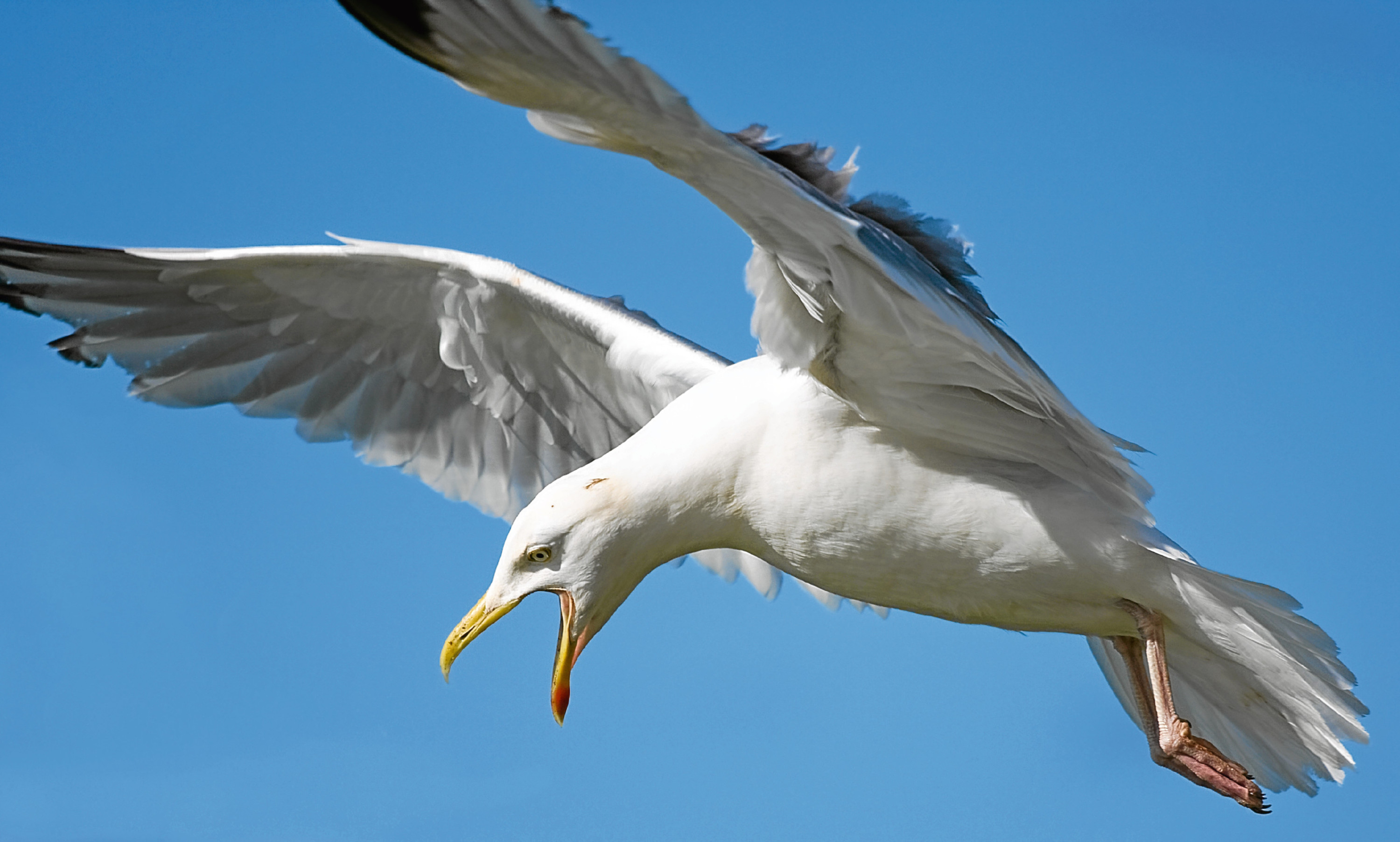 Worried residents have been given assurances work is being carried out to tackle the gull menace at the Diageo bottling plant in Leven.
A video filmed by one local showed hundreds of the birds nesting at the 250-acre site in Banbeath last week, a local councillor said.
The gulls, which nest on the roof of the plant, have been dive-bombing residents and littering the streets below with their mess.
Last year alone, more than 900 nests were removed from the site, which has been dubbed the Gleneagles for gulls.
Due to the mild weather, measures to eradicate the problem have begun early this year.
Labour councillor Colin Davidson, who was sent the video by a resident, said: "It's pretty brutal. There's hundreds and hundreds of birds.
Like a Gleneagles for gulls – Councillor says Diageo's Fife plant has become a 'seagull hotel'
"In between going backwards and forward between the sea, they're interacting with the residents in an inappropriate manner. They're swooping down on people.
"If a seagull is flying overhead and sees food in the garden they're going to stop by and get it. It's almost like a McDonald's for them.
"They're also causing a lot of problems with their mess on cars. They're getting braver and braver.
"There's fears that kids are going to start getting attacked on the way to school.
"It's not an overreaction on the part of the residents because when you see this video, you can understand exactly what their concern is."
He added specialist measures, including the use of hawks to deter the gulls, have been enhanced and put in place early this year.
"In all fairness to Diageo, there is work in progress and they're going to start early this year because the weather has been very mild.
"Normally they start destroying nests and eggs around about the beginning of April. They're also going to put extra provisions in place to try and combat it.
"It's a thankless task and it's costing them thousands of pounds.
"Because of the size of the acreage, it's literally a full time job from the beginning of February to the end of April.
"There's a lot of areas up there that are easy to reach for seagulls but are virtually impossible for humans which means bringing in cherry pickers and that type of machinery."
Adding that the problem will not be solved overnight, the councillor explained: "It'll probably take two or three years to get the seagulls to adopt a different behaviour pattern where they'll go elsewhere."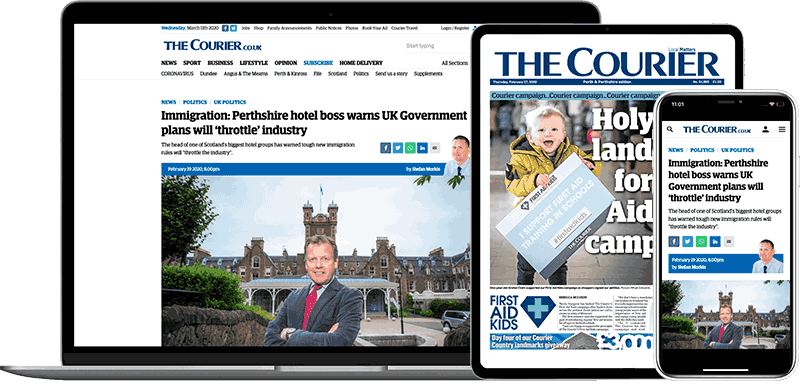 Help support quality local journalism … become a digital subscriber to The Courier
For as little as £5.99 a month you can access all of our content, including Premium articles.
Subscribe