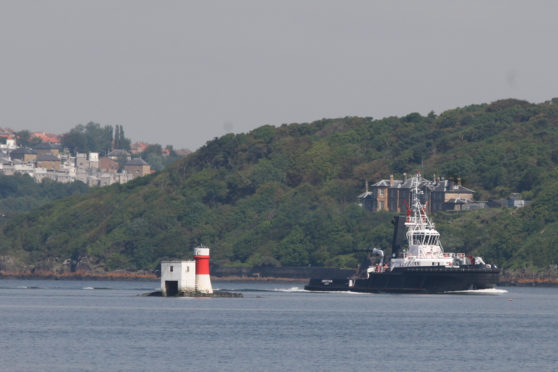 The future of an iconic lighthouse which was dismantled to make way for the Queensferry Crossing may be brighter thanks to ambitious new plans.
Talks have begun to discuss re-erecting the red and white beacon at St David's Harbour in Dalgety Bay after it was left languishing in storage.
The Stevenson-built structure was first erected on Beamer Rock in 1846 at the request of Inverkeithing Town Council.
Although it is not listed, it is considered to be nationally important, having protected mariners in the Forth for 185 years.
It was painstakingly dismantled and removed by Transport Scotland in 2011 to make way for the new bridge's middle tower which now sits on top of the rock.
Hopes for the structure's future were raised in 2017 after North Queensferry Heritage Trust asked for the beacon to be placed on an elevated position at Ferryhills.
The plans were shelved after objections from the local community amid fears it would worsen traffic issues on nearby Brock Street.
Local councillor David Barratt said he hopes the structure could now be rebuilt in Dalgety Bay at a site where planning permission for a lighthouse has already been granted.
The SNP politician said: "The navigation beacon was taken down to make way for the Queensferry Crossing in 2011.
"Originally there was a bit of a battle between North Queensferry and South Queensferry over who wanted it and North Queensferry won.
"There was a proposal by the North Queensferry Heritage Trust to erect it there and there were certain rules about where it needed to go in terms of being on council land and having supply.
"The project was pulled and it has sat in storage since then.
"When the flats at the St David's Harbour started to be built, there were questions around the bistro and the lighthouse and some concern that there's no intention to build either of those aspects."
He said he had spoken to representatives from Muir Homes, who are building the flats, and Eadie Developments who own the land to which the lighthouse could be moved.
Mr Barratt said both parties seemed "keen and enthusiastic" about the proposals but more discussions need to take place.
He added: "If all goes well, it may be possible to get it up in the next few months but obviously that's still subject to detailed agreements.
"It would be a really positive thing for the area. If the lighthouse goes there, it improves the appeal for the area and makes it more likely that a bistro may, one day, be put in.
"It would be an improvement to the coastal path and the local area."
Fife Council's Chief Planning Officer, Pam Ewen said: "We are currently involved in discussions to try and locate the Beamer Beacon at Dalgety Bay."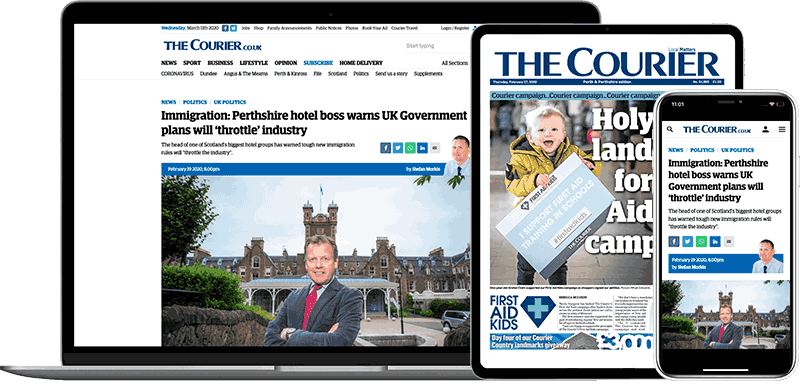 Help support quality local journalism … become a digital subscriber to The Courier
For as little as £5.99 a month you can access all of our content, including Premium articles.
Subscribe