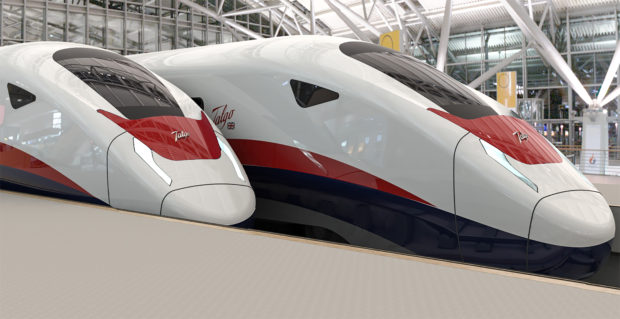 An ambitious plan for a new train factory on the site of Scotland's last coal-fired power station is expected to take a major step forward in the coming weeks.
Spanish train manufacturer Talgo confirmed in November that it had selected the former Longannet Power Station in Fife as its preferred new site in a major investment which could create around 1,000 jobs.
The news was seen as a significant boost for the region and a turnaround in fortunes for the Kincardine area in particular, which suffered the loss of 230 jobs when Longannet closed in 2016.
Now Scottish Enterprise has formally submitted a proposal of application notice (PAN) to Fife Council for planning permission in principle for a development consisting of business, general industrial and storage or distribution uses on the Longannet site.
Talgo has not been mentioned by name in the supporting documents, and Scottish Enterprise has declined to comment at this stage on the nature of the application, but sources close to the economic development agency suggest the proposal has been submitted whilst commercial negotiations are progressed with ScottishPower around a potential sale of the while Longannet site by ScottishPower to Scottish Enterprise.
Those talks will pave the way for Talgo to develop its manufacturing facility on the site, having previously identified Longannet as an attractive location from which to be based.
Paul Lewis, managing director  of Scottish Development International, an arms length organisation of Scottish Enterprise, welcomed the manufacturer's plans to set up in Fife.
He said: "The quality and skills of the workforce in the Fife area, combined with the strength of the business environment, will help Talgo realise its vision of establishing a world-class high value manufacturing facility for the rail sector, bringing benefits to Fife, Scotland and the UK as a whole.
"We are committed to working with Talgo and our public and private sector partners to realise the considerable benefits from the opportunity that this proposed investment represents."
Community consultation events to shed some more light on what's planned for Longannet, are expected to be held on March 25 and April 29 at the Kincardine Community Centre.
Nicky Wilson, trustee with the Coalfields Regeneration Trust which is headquartered in Kincardine, said: "This is a game-changer for the whole area in terms of the investment it will bring, jobs it will create and the wider economic benefit that is bound to follow.
"It's such a major boost for Longannet and the surrounding communities that have been badly affected by the closure of the power station more than two years ago.
"We're pleased that Talgo has clearly recognised that the area has a ready supply of skilled labour and good transport links to the rest of the country.
Longannet was picked from an initial list of 30 possible locations and, if all goes to plan, workers there will be building high-speed trains capable of running at up to 235mph.
Nobody from Talgo responded to a request for comment.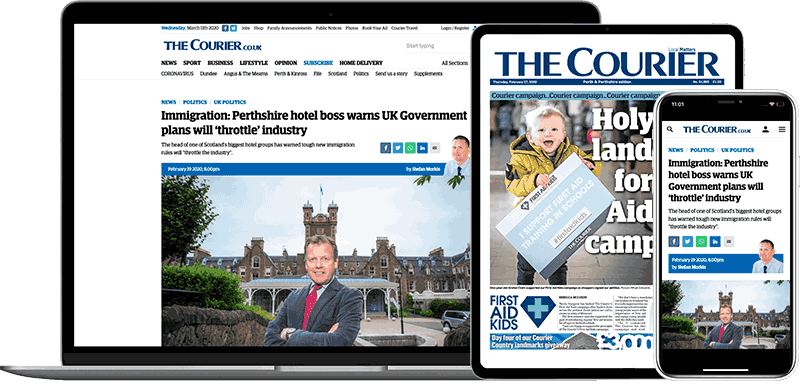 Help support quality local journalism … become a digital subscriber to The Courier
For as little as £5.99 a month you can access all of our content, including Premium articles.
Subscribe