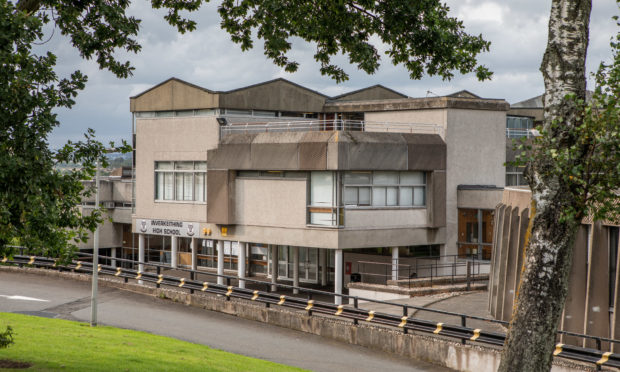 Six confirmed sites have been identified in west Fife to potentially accommodate the replacement of Inverkeithing High School – although others may yet come back into play.
Members of Fife's education and children's services committee heard on Tuesday a total of 16 possible locations for the much-needed development were initially drawn up, although only half a dozen were initially deemed worthy of further consideration at this stage.
Feasibility studies on the shortlisted sites will now be carried out with a view to progressing plans in May, amid suggestions that a statutory education consultation could be carried out soon after that.
A replacement on the existing site is one of the six being looked at, as are locations north of the A921, at Rosyth Waterfront, the Fleet Grounds, the HMS Caledonia site and on land in west Rosyth.
However, councillors agreed that locations to the east of the existing school should be looked at again, while Spencerfield and land beside Caldwell Mill – in conjunction with Ballast Bank – will also be revisited.
The crumbling school is only rated C for condition and suitability which prompted councillors to ask officials to bring forward options to replace it as soon as possible.
Local SNP councillor David Barratt suggested discussions should be entered into with housebuilder Taylor Wimpey to see if land would be available at Spencerfield, and also noted that the former Caldwell paper mill could potentially be an option.
Conservative colleague Dave Dempsey added that much of the community had thought the replacement would be built on the existing site and noted that potential sites to the east had not been fully explored.
Alan Paul, corporate asset manager, said it was his view that the Spencerfield site could turn out to be "an awfully expensive option", while conversations with Historic Scotland suggest that they prize the existing listed buildings highly and would be keen to see that retained.
Sites south of the A823 Rosyth rail halt, at Dover Heights, Calais Muir Wood, Broomhall, Camdean Primary School, Pitreavie Playing Fields, and Middlebank all appear to have been discounted.
With a replacement school likely to cost somewhere between £50 million and £60 million, Fife's capital plan, rubber-stamped in February, included funding for secondary schools in west Fife, the replacement of Glenwood and Glenrothes High Schools in Glenrothes, and for extensions to other secondary schools to provide increased capacity to accommodate pupils from housing developments.
However, councillors were once again told that the council's ability to deliver all of those facilities hinges on "significant" levels of additional capital funding from the Scottish Government.
Dunfermline Labour councillor Helen Law noted: "Funding is the big issue – we can select all the sites we like but if we don't get the funding to do it then it's not going to happen."