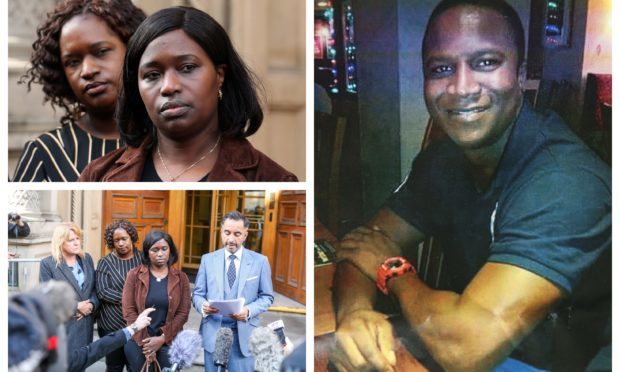 Scotland's fatal accident investigation system must be overhauled, Fife councillors have demanded.
Members said it was unacceptable that families were waiting up to eight years for fatal accident inquiries to be conducted.
Critics say people are being put at risk as delays mean witnesses' recollection of events can be dulled and opportunities to learn lessons are being lost.
Fife Council has agreed to call for a full independent review of Scotland's FAI system with the aim of reducing timescales and addressing a lack of confidence.
FAIs are held into deaths which happen due to a workplace accident, deaths in custody or those which are sudden, suspicious, unexplained or give rise to serious public concern.
They allow the cause to be determined and highlight any precautions which could have prevented the death.
Almost four years after his death in police custody, the family of Kirkcaldy man Sheku Bayoh are still waiting to learn when an FAI will be held.
Relatives of John Yuill and Lamara Bell are also waiting for an FAI four years after the fatal M9 crash near Stirling after which they lay undiscovered in his car for three days.
---
>> Keep up to date with the latest news with The Courier newsletter
---
Liberal Democrat councillor Donald Lothian, who led the call, said the system was failing Fife and the rest of the Scotland.
He said: "If there is a death as a result of a crime that matter is dealt with very timeously which is very, very good for all those involved in such trauma but a death as a result of an accident with a resultant FAI is dealt with somewhat ponderously."
He said he recognised FAIs were often extremely complex but he believed there was a "built-in" expectation that they would take a long time.
Fellow Liberal Democrat councillor Tim Brett said: "Sadly, it's the case that in some instances people are waiting eight years for an FAI to take place.
"That isn't good for anyone, particularly for the families affected, but also for the emergency services staff and others who may be involved.
"If it takes that long we can't actually learn the lessons."
Their motion was unanimously agreed in Fife Council chamber.