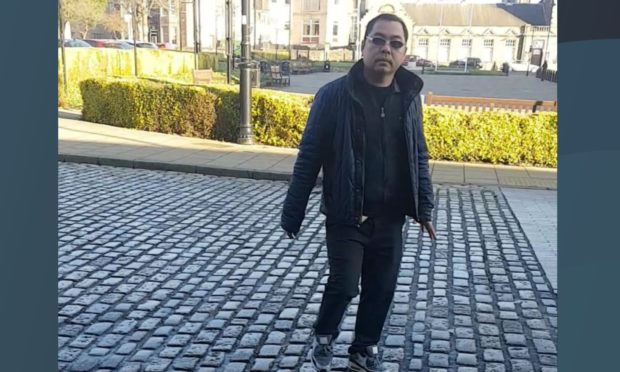 A Vietnamese businessman who employed and housed illegal immigrants at nail bars  has been ordered to perform unpaid work.
Tinh Van Nguyen admitted hiring four workers at US Nails on Durie Street in Leven and at T Nails in Kirkcaldy in November 2016.
The 44-year-old, who is a British citizen, knew the immigrants did not have the right to work in the UK and were not members of the European Union.
But a police probe received intelligence that the workers were being employed and housed by Tinh Van Nguyen, prompting raids on his properties.
He appeared at Kirkcaldy Sheriff Court yesterday for sentencing after previously admitting facilitating breaches of immigration law.
But he pled guilty to an amended charge which related only to the salons in Kirkcaldy and Leven. The dates involved were also amended to just November 17.
He was warned he faced up to 12 months in prison but Sheriff Alistair Thornton was persuaded that unpaid work was a suitable alternative.
Nguyen, of St Brycedale Avenue in Kirkcaldy, must complete 210 hours of unpaid work within six months.
Fife nail bar boss admits employing illegal immigrants at two salons
Defence solicitor David Bell said his client had first come to the UK in 1988 and had been granted citizenship.
---
>> Keep up to date with the latest news with The Courier newsletter
---
He added: "It was accepted by the Crown that there was no suggestion in this case that my client was involved in facilitating the illegal entry of the persons who were working for him.
"Nor was there any suggestion that the persons working there were being ill-treated.
"Indeed, they all told the police that my client and his wife were paying them and were actually providing them with a place to stay without charging rent.
"Nevertheless, by him recruiting them at a religious organisation for Vietnamese nationals in Glasgow and providing them with these jobs and places to stay, he has assisted these people in remaining within the UK and thus breaching the legislation.
"The workers did not engage further with authorities and some of them were taken into immigration centres where some of them subsequently escaped."
Mr Bell added: "He continues to operate the nail bars but indicates to me that he does not employ anybody that is not legally entitled to work here."
Sheriff Thornton said: "The court must take a very serious view of the offences of this kind.
"It is clear from the terms of the charge that facilitating a breach of immigration law related to a number of individuals and in the circumstances, the court must consider imposing a custodial sentence.
"Having said that, you appear as a 44-year-old first offender. This matter was formerly put on petition as a solemn matter before being reduce to summary procedure.
"The social work report does indicate that there is a clear alternative to a prison sentence."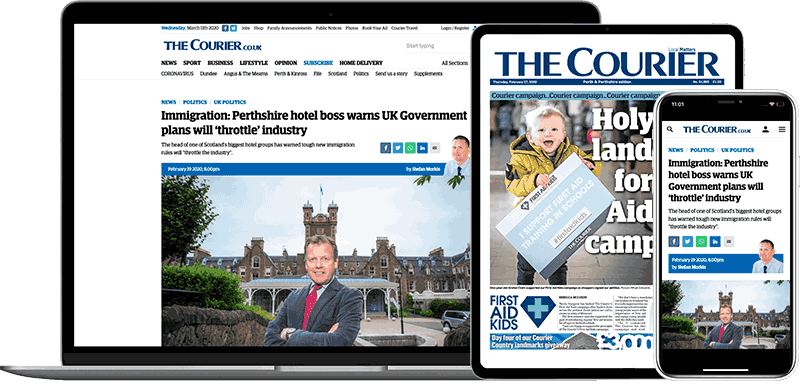 Help support quality local journalism … become a digital subscriber to The Courier
For as little as £5.99 a month you can access all of our content, including Premium articles.
Subscribe