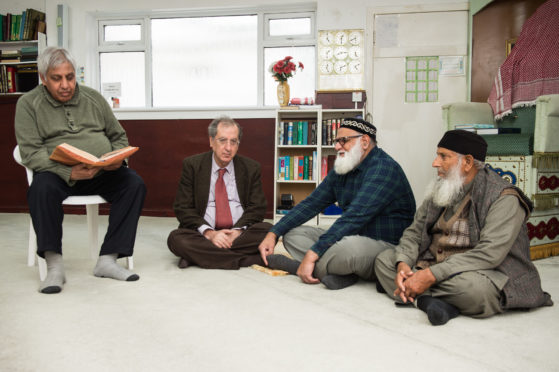 Residents will be gathering in Dunfermline Public Park to hold a peace vigil in memory of the Christchurch mosque shooting victims on Saturday.
Dunfermline Central Mosque, along with The Muslim Council of Scotland and Tell MAMA UK, have called for a national vigil for peace, reaffirming Scotland's rejection of hatred and division, and to stand united in promoting peace and cohesion.
The gathering in Dunfermline is one of many planned to take place across Scotland this weekend.
Members of the community of all backgrounds and faiths are being urged to come together to stand united in the event which starts at 2pm at the bandstand in the park.
Speeches will be made by Sid Akbar from Tell MAMA, Ajaz Mohammed of Dunfermline Central Mosque, the Rev MaryAnn Rennie of the Abbey Church of Dunfermline, Dunfermline SNP Shirley-Anne Somerville, Billy George of Fire Station Creative and Imam Mohammed Madni.
Following the speeches, a symbolic peace tree will be planted in the park.
Mr Akbar said: "After the disgusting attacks on innocent people in a mosque in prayer we all have a duty to say no more hate.
"Islamophobia is a cancer spreading hate between communities and we must all unite to stop it.
"If a seed of hate is planted, do not water it."
Mrs Somerville said: "It is each and every person's responsibility to stand up to prejudice, wherever we encounter it.
"Today, I'm honoured to see Dunfermline residents standing together to make it clear that there is no place for hate in our town."
Meanwhile a peaceful silent vigil is also being staged in Kirkcaldy town centre on Saturday.
Dr Bashier Oudeh, a trustee of Kirkcaldy Islamic Centre, said the Muslim community in Fife stood shoulder to shoulder with fellow citizens against extremism, hatred and bigotry.
The ceremony will be taking place in front of the Mercat Centre in Kirkcaldy High Street from noon to 2pm.