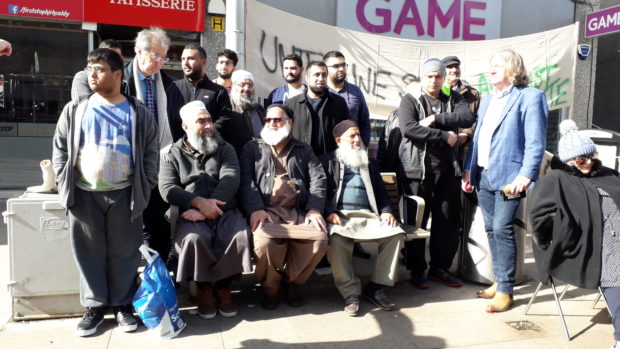 Fife's Muslim community called for unity and peace as they honoured the 50 people slain in a terror attack at a New Zealand mosque.
People of all faiths and none gathered in Kirkcaldy and Dunfermline on Saturday afternoon to denounce terrorism in all its forms.
The rallies were part of a series of similar events taking place across Scotland  in the wake of the horrific shootings in Christchurch during Friday prayers on March 15.
Dr Abdullah Ali said people had decided to stand together to contemplate the atrocity.
"Our hearts are broken but not our souls," he said.
In Kirkcaldy High Street, candles were lit following the observation of a minute's silence and the public was encouraged to sign a book of condolence to be sent to families affected by the New Zealand tragedy.
Meanwhile, a peace tree was planted in Dunfermline's Public Park to mark the vigil taking place there.
Mansoor Mahmood, Imam of Kirkcaldy Central Mosque, said the aim of the gathering was to show collective strength against terrorism.
"Today, the community is standing together as one condemning these criminals who seek to hurt us," he said.
"We were all totally struck by the sickening news from New Zealand.
"This murderous act was against all humanity and was not linked to any religion, race or ideology.
"We strongly condemn the massacre that took place there."
He added: "We, the people of Kirkcaldy, stand here united to protect our peaceful, multi-faith and diverse community."
Mr Mahmood said the community condemned all acts of terror, no matter where in the world they occurred.
Kirkcaldy SNP MSP David Torrance said he was pleased to see dozens of people turn out to pay their respects.
"A message has to be sent out to the rest of the world that there is no place for Islamaphobic attitudes in this world," he said.
"The culture of respect is one we should have for everybody and it's important that we as a community come together to show solidarity."
Labour MP Lesley Laird added: "This has been a really thoughtful and positive way to bring communities together after the appalling events last week in Christchurch.
"This is a time for all of us to stand up and show we have solidarity and compassion for everyone in our community."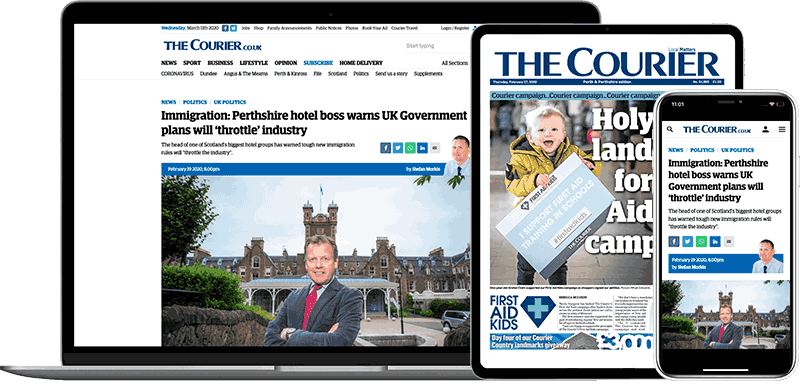 Help support quality local journalism … become a digital subscriber to The Courier
For as little as £5.99 a month you can access all of our content, including Premium articles.
Subscribe