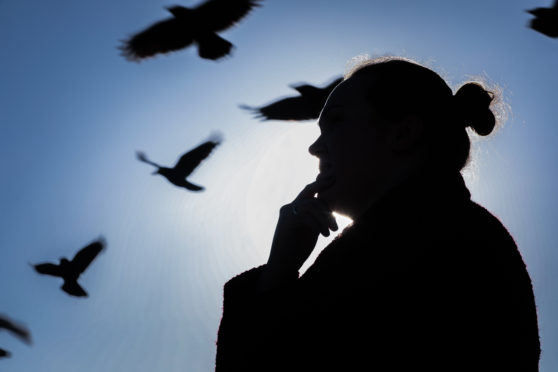 A Fife woman who sued her rapist is taking her fight to scrap the controversial not-proven verdict to Scotland's justice secretary.
The woman known as Miss M, who is campaigning for an end to Scotland's third "no man's land" verdict, is to meet Humza Yousaf on Thursday.
The St Andrews University graduate wants the voices of those who have experienced a not-proven verdict to be heard during research into how juries reach decisions.
A study commissioned by the Scottish Government to inform future reform of the criminal justice system is due to conclude later this year and has involved members of the public sitting on mock juries.
Miss M said she was left upset, angry and bewildered when jurors found the allegation that Stephen Coxen had raped her in St Andrews in September 2013 not proven.
She subsequently took groundbreaking civil action and Sheriff Robert Weir QC ruled Coxen had raped her and awarded £80,000.
The not proven verdict was delivered in one in five rape or attempted rape trials last year.
Miss M said Scotland was the only European nation to have this third verdict in criminal cases and said it was clouded with ambiguity.
"Some think not proven means that the sheriff or jury believe the accused is guilty, but don't have enough evidence, and others aren't so sure," she said.
"I fear, as someone who received a not proven verdict and spent three long years fighting the Scottish legal system, that the not proven verdict means that those who are raped are unfairly left without justice and those who rape face no consequence, no sanction for their actions.
"Reporting rape is never going to be easy but we shouldn't have to fight against the justice system in pursuit of fairness.
"I am calling on the Scottish Government to give survivors a chance. There is no convincing argument to retain the outdated verdict, it's time to scrap not proven for good."
Miss M, who maintains her right to anonymity, launched her campaign against the verdict last autumn, backed by several high profile organisations including Rape Crisis Scotland, Engender, Scottish Women's Aid, the Scottish Women's Rights Centre and Zero Tolerance.
She said she has been contacted by both victims and jurors, who had been left traumatised by the delivery of a not-proven verdict.