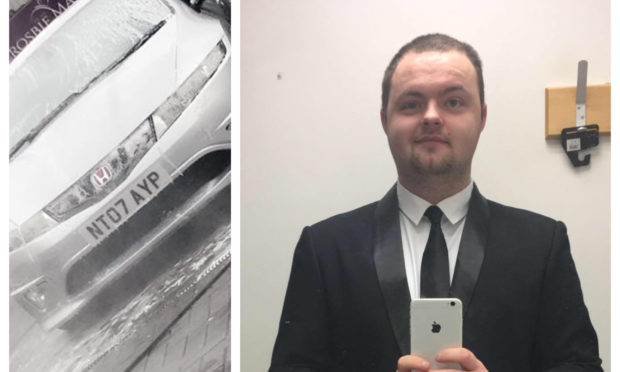 A former soldier hit speeds of more than 145mph on a Kirkcaldy road.
John Currie, 25, overtook other vehicles in his powerful Honda Civic as he sped along a dual carriageway near Gallatown roundabout.
He faces sentencing for dangerous driving and for drink driving on another road in Fife.
The former infantryman, who has been banned from driving in the interim, appeared at Kirkcaldy Sheriff Court on Wednesday.
Currie, of Bank Place, Leslie, admitted driving dangerously on September 7, last year, on the A921, A92, and elsewhere.
The charge against him stated he drove at speeds in excess of 145mph while overtaking other vehicles in his Honda Civic.
Two months later, on December 7, he committed a drink driving offence on the A911 between Glenrothes and Windygates.
He admitted driving there and elsewhere while over the limit, with 28 microgrammes of alcohol in 100 millilitres of breath, the legal limit being 22.
However, his plea of not guilty to dangerous driving on that date was accepted by the Crown. It was alleged Currie had overtaken in poor visibility and weather conditions and driven at speeds of up to 90mph where the limit was 60mph.
He proudly posted photographs of the Type R GT he had been driving on Facebook ahead of the offences.
Sheriff James Williamson called for reports to be prepared before Currie returns to court for sentence on April 23.
He asked solicitor Alan Davies what type of car Currie had been driving and said the offences were "quite worrying".
Criminal justice social work reports on Currie were requested and his disqualification from driving meantime was continued.