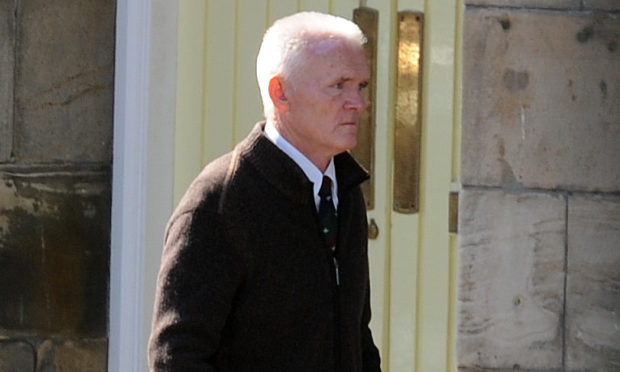 A Fife pensioner was caught with a revolver in the waistband of his trousers just hours after pointing it at a taxi driver.
Thomas McCabe shook his head as he was convicted at Kirkcaldy Sheriff Court, having denied the two charges against him.
The 74-year-old left driver William Begbie "shaken and distressed" after pointing the deactivated weapon towards him, before opening the cylinder and cocking the hammer.
The incident took place within the living room of the former British Army soldier's home in Greengates, Leven, on May 26 2017.
Mr Begbie had entered the property with McCabe so he could retrieve cash to pay for the taxi fare but was left horrified when the pensioner produced the Rossi revolver.
Fife pensioner threatens to join French Foreign Legion after court trial delays
After the police were contacted by the 65-year-old driver, McCabe was spotted leaving his home and heading towards Dykeneuk in the town.
Police carried out a search and found the handgun tucked into his trousers. He claimed  he was taking the item to a potential buyer.
McCabe, who served nine years with the parachute regiment, took the stand to give evidence on the third day of the trial.
He said: "When I returned to my living room, he (Mr Begbie) was staring at my war photos. He looked as if he was awestruck.
"Then he looked at my medals and saw the AK47 mounted on the wall.
"He asked if it was real and I said no, it was deactivated and was harmless. Then I said I also have this smaller one that has also been deactivated.
"I picked it up in my hand and opened the cylinder to show him that the chambers were all filled and couldn't be loaded.
"I cocked the hammer and showed him that the firing pin had been removed completely.
Pensioner cocked imitation firearm and pointed it towards taxi driver, court told
"I then pointed it towards the ceiling and said that if he looked down the barrel he could see that it was spiked at both ends.
"Mr Begbie was quite happy and he left. He certainly was not distressed. Mr Begbie is a wannabe, a fantasist.
"He claimed that he was in the RAF then we find out that he was nothing of the sort."
McCabe went on to explain that he was unable to call the man to whom he hoped to sell the gun as a witness as he needed to respect the man's "privacy".
Taxi driver who claims passenger pointed gun at him "locked himself away" for months
Defence solicitor Mary Walker urged the sheriff to acquit her client and argued that Mr Begbie was a "Walter Mitty" character who had exaggerated his own experience with firearms.
She also said his failure to immediately contact police following the incident at McCabe's home cast doubt on the events which had unfolded.
But Sheriff Alison McKay said she found the taxi driver had delivered his evidence in a "careful and measured manner".
Sheriff McKay also rejected McCabe's claims that he had been taking the revolver to a potential buyer which he was found at Dykeneuk on the same day.
She deferred sentence for background reports and will consider the Crown's motion to seize the imitation firearm. He will reappear on April 24.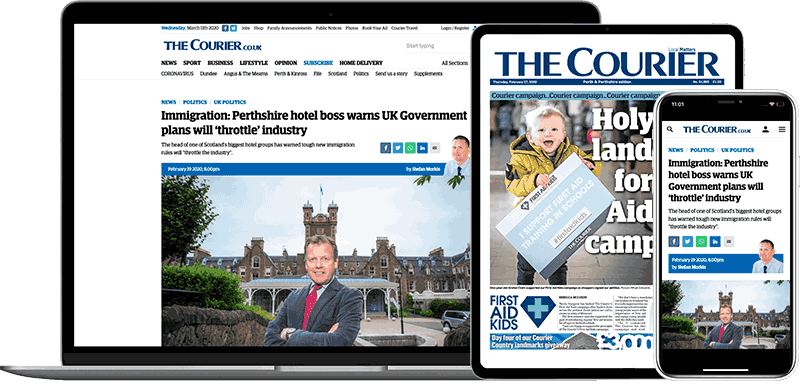 Help support quality local journalism … become a digital subscriber to The Courier
For as little as £5.99 a month you can access all of our content, including Premium articles.
Subscribe