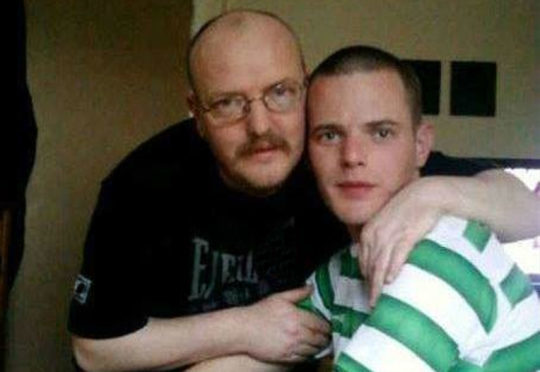 Like many recently, I have been watching the Netflix documentary exploring the disappearance of Madeleine McCann.
The programme has proved controversial because the missing tot's parents Kate and Gerry McCann declined to take part in the film-makers' detailed look at the case of the three-year-old, who vanished in the Portuguese resort of Praia da Luz in May 2007.
The McCanns say the programme will do nothing to help the search for their daughter, and debate has been swirling on social media since the documentary was aired with various theories as to what happened.
For the thousands of families enduring their own missing person nightmare, the resurgence of the McCann case must feel like a slap in the face.
Around £12 million is thought to have been spent on the investigation to date and public money is still devoted to it.
Yet in Fife we have people like Allan Bryant Snr effectively having to plead for cash on Facebook to keep his car on the road and his son Allan in the public eye.
Allan was only 23 when he disappeared in the early hours of November 3 2013 and he has not been seen since. The police say they are still investigating but the fact has not been lost on Mr Bryant Snr that the resource devoted to his case is like night and day to some others.
Take the case of Kenneth Jones.
He disappeared from his home in Glenrothes in 1998 – coincidentally on November 3 – and has not been seen since, yet the case has been largely forgotten by the general public.
Sandy Clarke, 37, disappeared in Kirkcaldy in June 2013 and, after an extensive police search proved fruitless, his case too appears to have slipped from the general public's consciousness.
Corrie McKeague, the RAF gunner from Fife who mysteriously went missing in the early hours of September 24 2016 in Bury St Edmunds, is another person who has never been found.
That investigation has sporadically hit the headlines over the past two-and-a-half years, with more than £2 million spent on the probe to date but Corrie's family and friends still do not have the closure they crave.
The McCanns were PR savvy, according to the documentary, and the case and its developments were widely reported.
Within two weeks of Maddie's disappearance, everyone from celebrities and high-profile businessmen were raising awareness of the case and the rewards totalled £2.6 million.
However, the vital publicity in the Fife cases is a fraction of that achieved by the McCanns.
Editors and programme-makers usually focus on stories with which their audiences can identify. A person's social class and upbringing will have a bearing.
It should not be about who can shout the loudest – every person waiting for answers about their loved ones, regardless of class, colour or gender, deserves to have the utmost done for them.