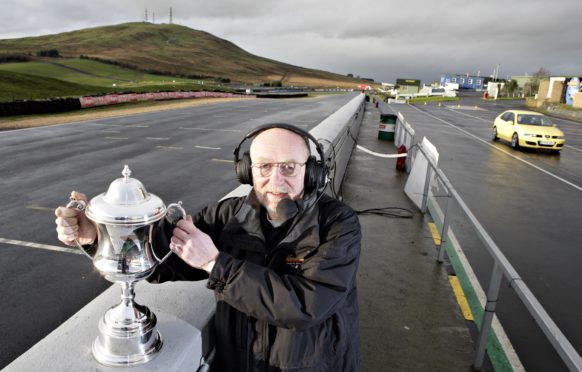 A Knockhill racing circuit legend and motorsport enthusiast will be assured of a lasting legacy at the Fife track next weekend.
Garry Stagg was the voice of Knockhill for more than 30 years but was forced to retire after he and his wife were involved in a motorcycle road accident in the summer of 2017.
They are both still receiving specialist medical care, but to honour his commitment and services to Knockhill, the Commentary Tower is being named in his honour.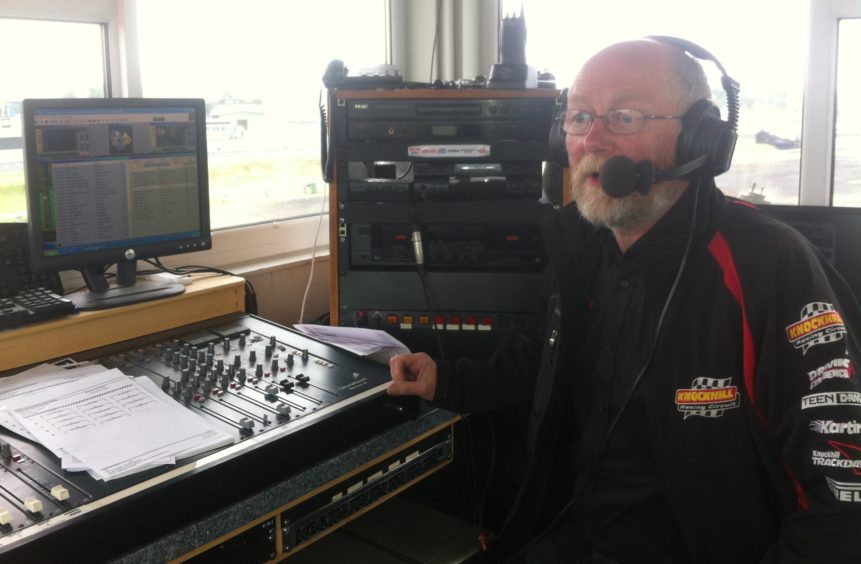 The naming ceremony will be one of the highlights on Sunday April 7, when the 2019 Scottish Motor Racing Club season gets under starter's orders as more than 100 of Scotland's top racing drivers make for the podium at the annual Armed Forces Appreciation event.
Stuart Gray, Knockhill director of events, explained the reasoning behind what will soon be called the Garry Stagg Commentary Tower.
"We are pleased to be renaming one of the most iconic and familiar buildings at Knockhill in honour of Garry," he said.
"He has been a stalwart of commentary over several decades and we are delighted that his legacy will continue.
"He has interviewed F1 world champions, Indy car, Superbike and British Touring Car Championship champions in the tower, all adding to the unique position he still holds at Knockhill.
"We hope that he will make it to Knockhill some time in the summer to officially open the tower, but in the meantime, it will be named and known as the Garry Stagg Commentary Tower from April 7 onwards."
Garry and his wife Hilda both lost limbs after their motorcycle collided head on with a car on the A9 north of Dornoch Bridge in July 2017.
Thousands of pounds was subsequently raised by friends and supporters to help fund the much-loved couple's care costs.
While next weekend's event will see a whole host of racing action at the circuit, off track it is Knockhill's fourth Armed Forces Appreciation Day with a host of initiatives including free entry for all serving members of the forces and veterans upon proof of service at the gate.
Mr Gray added: "We are delighted to be hosting our Armed Forces Day again, we are Silver Covenant holders already and are pleased to be doing our bit for all those who are serving or have served for the nation and their families."
Action starts at 8.35am with qualifying and the first of the 16 races at 11.20am.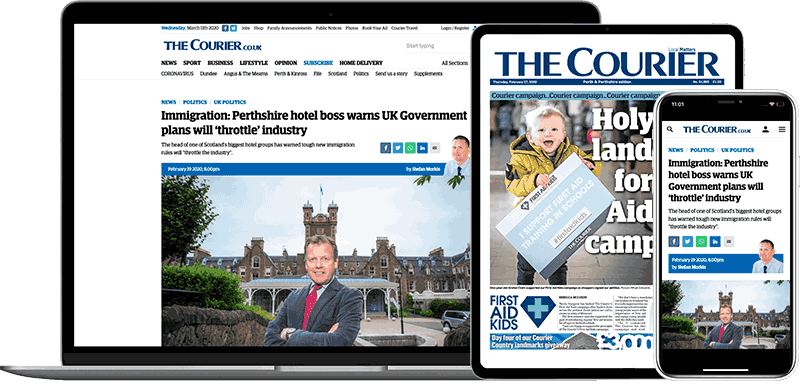 Help support quality local journalism … become a digital subscriber to The Courier
For as little as £5.99 a month you can access all of our content, including Premium articles.
Subscribe