A horse in Fife infected with equine flu is no longer contagious, vets have confirmed.
The Steading Livery and Training Centre near Dunfermline was placed in lockdown this week after one of its horses was diagnosed with the disease.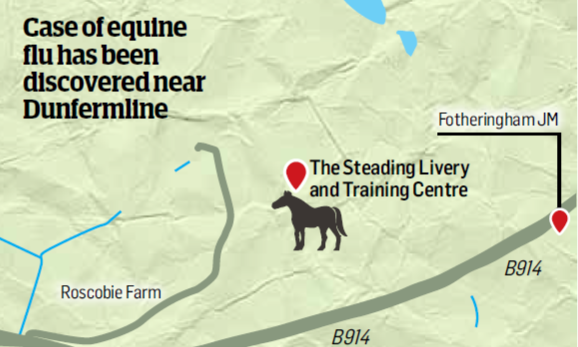 Loch Leven Equine Practice, which treated the horse, said: "We are delighted to inform everyone that we have now had confirmation from the Animal Health Trust that the most recent swab that we submitted has come back clear for equine flu.
"In addition the serology lab test confirms that the horse would have been infected seven to 10 days previously.
"This means that the horse in question is no longer contagious and most importantly is clinically improving and feeling better."
At the stables near Dunfermline, precautions are still being taken and horses will continue to be monitored for the next couple of weeks.
When the Fife case of equine flu was identified earlier this week, experts said there would have been a low risk of the horse being contagious.
The infected horse was immediately placed in strict quarantine and only his owner had contact with him.
Loch Leven Equine Practice said it was unlikely that any other horses would have been affected as a result of this case.
"We would also like to make it clear that this horse was imported by his owner as her one and only horse," said the practice in a statement.
"No one at the yard imports horses regularly across Europe as has been reported in the press today.
"As we have said previously both the owner and the yard should be commended for the way they have been so open and honest and managed the situation, preventing further horses contracting the flu.
"In addition the reason the horse was not vaccinated prior to travelling is that he came from Iceland where they have a closed population and vaccination is not available.
"We had already discussed starting a vaccination course with his owner once he had arrived.
"We hope this clarifies the situation and puts peoples minds at rest but if anyone has any questions we are very happy to answer them."
Earlier this year, an equine flu outbreak led to horse racing events across the UK being cancelled and stables closed.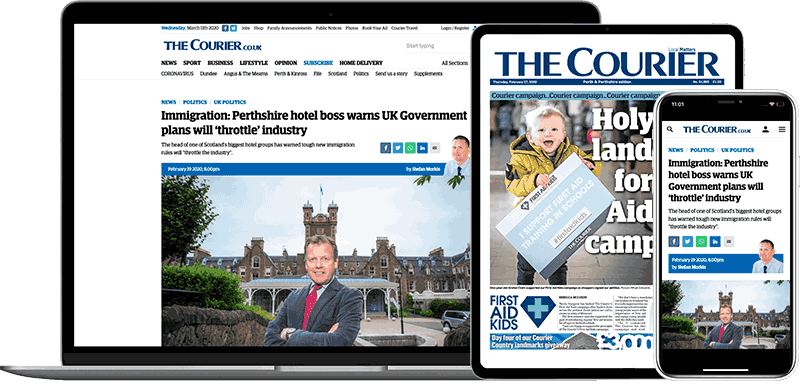 Help support quality local journalism … become a digital subscriber to The Courier
For as little as £5.99 a month you can access all of our content, including Premium articles.
Subscribe