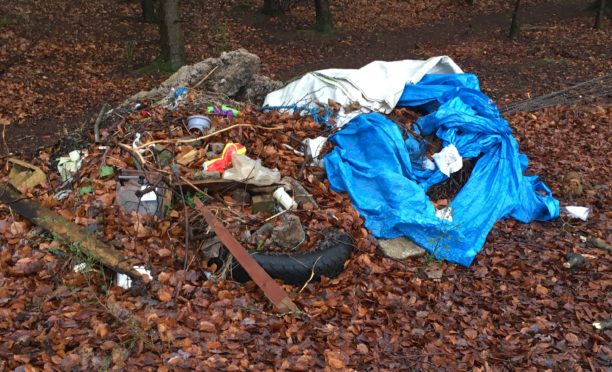 Fife has recorded a shocking rise in fly tipping reports over the last three years.
There has been a 35% increase in cases since 2016/17, with 4,233 reports lodged in 2018/19, compared to 3,134 three years ago.
The spike has sparked a new political row at Fife Council, as Liberal Democrats say there is a direct link to access changes at the region's 11 household recycling centres.
Opening hours were reduced last year and a new charging structure was introduced in an attempt to cut down on commercial misuse of the sites.
Pointing to a recent incident at Morendy Woods near Wormit, Tay Bridgehead Lib Dem councillor Jonny Tepp said:  "Fly tipping is a blight on our landscape and is costly and difficult to deal with.
"When the tipping is on private land, although the council safer communities team will investigate, they advise us that the responsibility for removing the resulting mess rests with the land owners.
"Land owners may be reluctant to incur clean-up costs when there is a high probability the dumping will continue as the number of prosecutions for this anti-social behaviour are low."
Fellow councillor Margaret Kennedy previously warned about the potential for fly tipping after opening hours were cut.
Lib Dem group leader Tim Brett described the increase as "worrying".
"The council needs to take robust action against anyone found doing this and also take action to clear up fly tipping when it occurs as quickly as possible," he said.
SNP councillor Ross Vettraino, convener of the environment, protective services and community safety committee, said the council always took "robust action" when it identified culprits.
He said new mapping technology might help the local authority to identify hotspots and show where best to deploy resources, but stressed prosecutions would still depend on being able to identify those who are dumping.
"There is no evidence that there is an increase in the amount of commercial waste that is being illegally dumped," he said.
"Inspections of many instances of illegal dumping have revealed that it is domestic waste that is being dumped, by non-caring members of the community, who refuse to take advantage of the excellent facilities that the council offers.
"There is no evidence to suggest that any increases in illegal dumping can be attributed to the reduction in opening hours of the civic amenity sites and there is even less evidence to suggest that the expense to the community of opening the sites every day for longer periods would reduce the illegal dumping.
"Every person in Fife has reasonable access to the sites, but simply will not use them, because they either don't care about the environment or are too lazy," he added.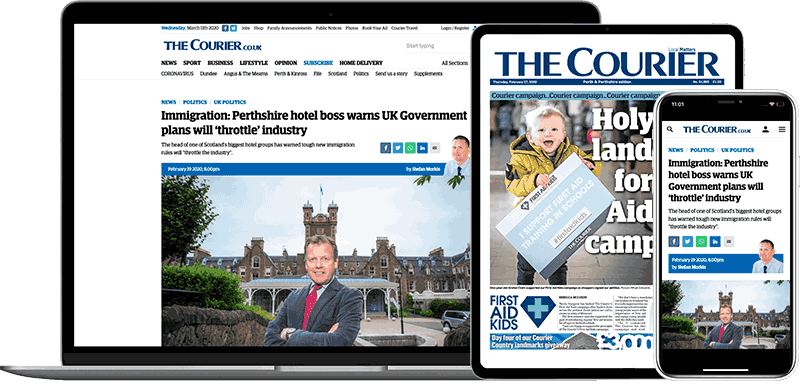 Help support quality local journalism … become a digital subscriber to The Courier
For as little as £5.99 a month you can access all of our content, including Premium articles.
Subscribe