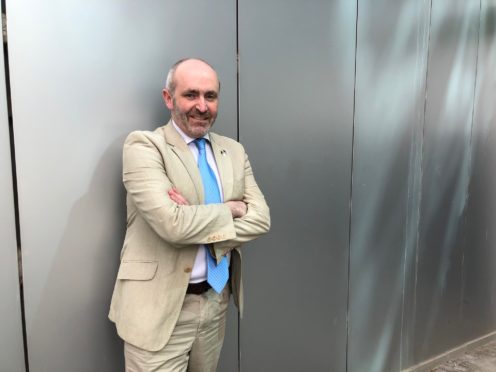 A former Fife counter-terrorism expert has warned Irish communities to reject violence amid a growing threat of dissident activity linked to Brexit.
Former police superintendent Ken Pennington believes the potential implementation of a hard border may be used as a "narrative" by terrorists.
The 50-year-old, who served in Northern Ireland for more than 30 years, also voiced concern that an increased media presence could be used as a platform to spread their message around the world.
Speaking at a European Confederation of Police conference in Madrid, Mr Pennington said: "For over 18 months, there has been building political community protest around the subject of Brexit, especially in the border communities.
"Around 30,000 people cross the border daily travelling to work. Anything which interferes with that freedom of movement will be seen or thought of very harshly by the communities affected.
"If you end up with a hard border and the disruption to the quality of life for people, that will be used as a narrative that Brexit is an English imposition on the people of Ireland.
"That's why I say it creates almost a recruiting poster and they would gain some support for them within communities. That narrative will be used to justify violence.
"On the back of that, I think the publicity generated by an actual Brexit will be fuel to the fire.
"They will try and make the most of the enhanced media presence at that time.
"We're very fortunate that the two police forces in Ireland are very professional.
"They'll be looking engage with communities, to listen to their concerns and I can't see either of those police services being anything but proportionate in their response."
Mr Pennington, who studied counter-terrorism at St Andrews University, told the EuroCOP event that certain indications of a pending terror attack were evident in recent months.
He cited a series of recent ATM robberies close to the border of the two countries, which could be used as a revenue stream to buy weapons by dissidents.
The expert also told how a mortar tube and command wire found by the PSNI on Monday in Castlewellan, County Down, may also be linked to a terror cell.
He explained: "They (the terrorists) also have to get their weapons in place. They typically work in a cell structure.
"There'll be a cell that will store them in deep, purpose built bunkers. When they're going to start a campaign, they move those for another team who pick it up.
"The mortar that was found in Northern Ireland was probably in transit.
"We are finding a lot of these weapons, but we are not finding all of them. These are the activities that precede the coming storm."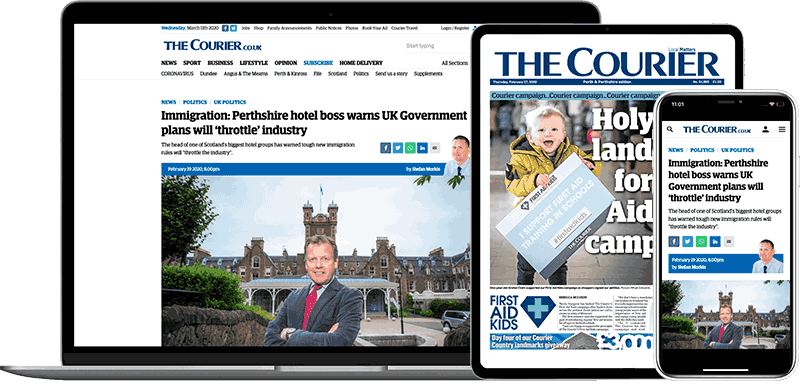 Help support quality local journalism … become a digital subscriber to The Courier
For as little as £5.99 a month you can access all of our content, including Premium articles.
Subscribe