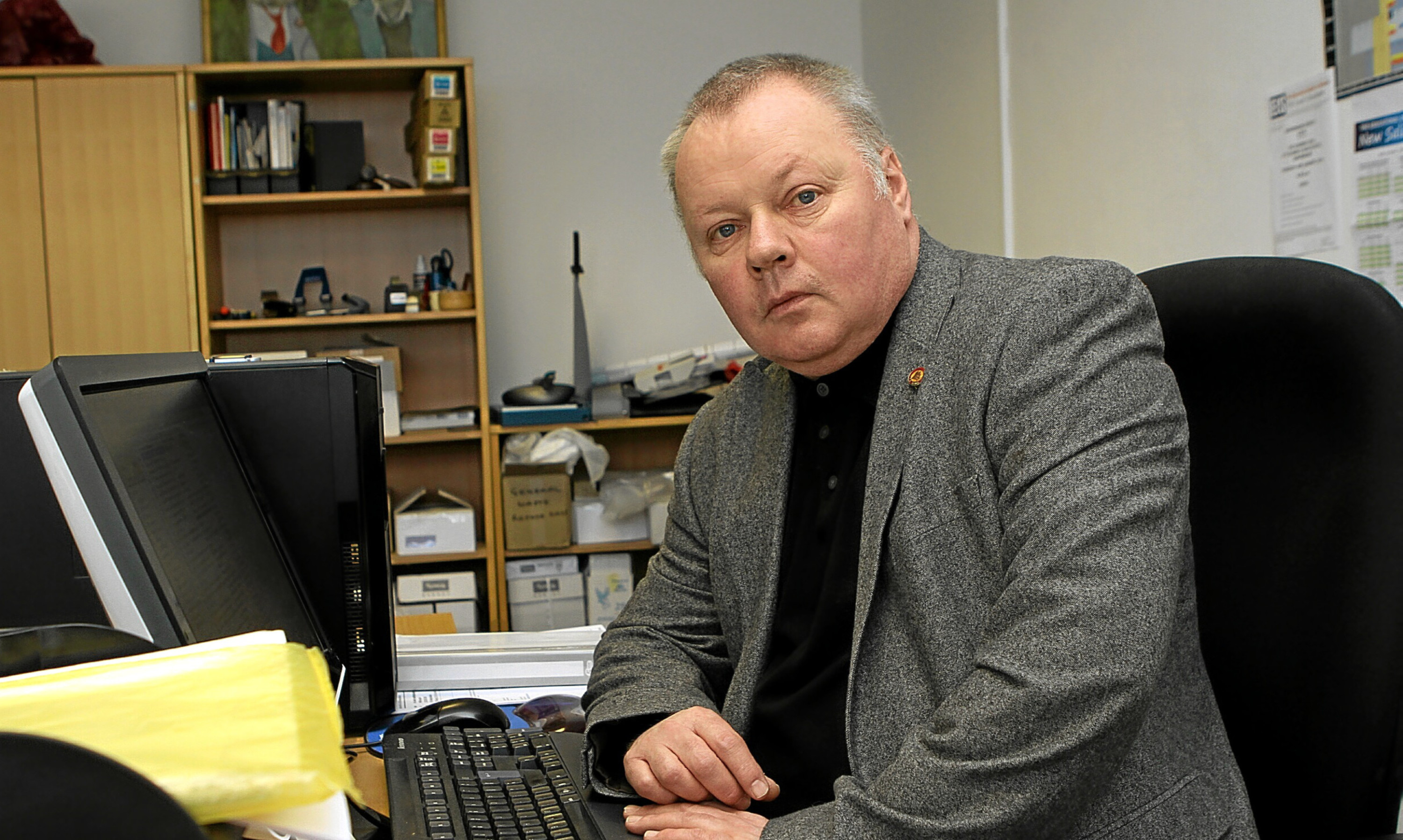 Fife Council has been accused of trying to teach children on the cheap as plans are afoot to bring college tutors into schools amid swingeing budget cuts.
The EIS teaching union fears the proposals to bring tutors into the classroom to cover some courses is being used to justify cutting promoted teacher posts.
Fife branch secretary David Farmer also expressed concern that proposals for a super campus in Dunfermline to house two high schools, as well as Fife College, will lead to fewer teachers, claiming mergers are inevitable.
The council said it has worked with a range of partners to ensure opportunities for young people.
Head teachers at the region's 18 secondary schools have been told to find savings of £1.3 million this year.
Among the proposals is the loss of 25 promoted posts this year, with the same again the following year.
The EIS has already criticised the situation, saying it would result in increased workloads and stress for teachers.
An indication from the education service that college tutors who are registered by the General Teaching Council could be brought in to cover some business education classes has provoked further concern.
Mr Farmer said: "The business education post at Queen Anne High in Dunfermline has been deleted.
"If kids choose business education tutors will have to be brought in from Fife College.
"I don't know what the proposals are for paying those tutors but if it's zero hour contracts then it's a cost cutting exercise and a way of appearing to offer the same subject but not really paying for it in the same way.
"If it comes under their college contract there's a concern over how the review process would work at the end of it.
"The whole idea of this, I think, is bad for kids."
Councillor Kathleen Leslie, the council's Conservative group education spokesperson, shares the union's concerns.
"Is this a way to reduce teaching staff and get a cheaper option?" she said.
"I find it really concerning and I don't want it to be used to cover up a shortage of teachers or to reduce spending as part of the budget cuts in education."
But Peter McNaughton, head of education with Fife Council, insisted children are being provided with a "rich range of opportunities and experiences".
He said: "We continually seek to ensure that our children and young people get the best and most appropriat, educational opportunities and outcomes.
"Through Curriculum for Excellence, as developed in schools across Fife and nationally, our schools seek to ensure that all of our children and young people have a rich range of opportunities and experiences, including inputs from a range of partners and professionals.
"We will continue to work closely with all relevant stakeholders to ensure that all of Fife's young people are able to get as much from their educational experiences as possible."