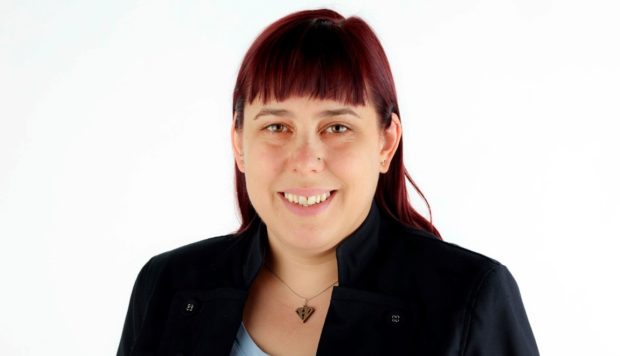 A curator at the world renowned Smithsonian museum is to lead St Andrews Museums into a new age.
St Andrews University has appointed Dr Catherine Eagleton to the new role of director of museums where she will be leading a significant period of expansion and transformation of its galleries and collections.
Dr Eagleton, who is currently associate director of curatorial affairs at the Smithsonian's National Museum of American History in America, will be responsible for the collections held by the university, as well as managing the university museum (MUSA) and Bell Pettigrew Museum of Natural History.
Dr Eagleton said she was attracted to the position by its extraordinary collections and world-leading research.
"I am excited by the opportunity to draw on the 600-year history of the university in order to look forward, to develop ambitious exhibitions and digital projects, expand research and teaching at the museums and, in due course, to reimagine the Bell Pettigrew Museum which has remained in its largely original state since it was founded."
Dr Eagleton has previously held positions at the British Museum in London and the British Library.
She started her career at the Science Museum in London, and at the Whipple Museum at Cambridge University, where she completed a PhD in the history of science.
Her new role will include leading the teams of the collections unit and creating a new events programme, opening up collections to visitors and researchers in new ways, and better providing for the needs of students, researchers, the local community and visitors.
St Andrews' assistant vice-principal of collections, Dr Katie Stevenson, said: "Catherine brings extraordinary passion for the areas where our university collections are strongest, especially our historic scientific instruments which are recognised collections of national significance.
"Catherine is a talented museums leader and the university looks forward to offering a significantly improved museums service as we work to our new strategic themes of world-leading, diverse, entrepreneurial and global."
The Smithsonian Institution is the world's largest museum, education and research complex with 19 museums and the national zoo.
It was established in 1846 with funds from Englishman James Smithson who left his estate to America with the aim of increasing knowledge.
The National Museum of American History is the nation's premier history museum with more than 1.8 million artefacts and three shelf miles of archival collections representing the country's heritage.
The museum collections at St Andrews are a vital part of the history and heritage of Scotland's oldest university, including the Bell Pettigrew which is a rare survivor of a Victorian zoology teaching museum featuring several extinct species.
MUSA, the flagship of the university's museum space, is currently undergoing a significant expansion.