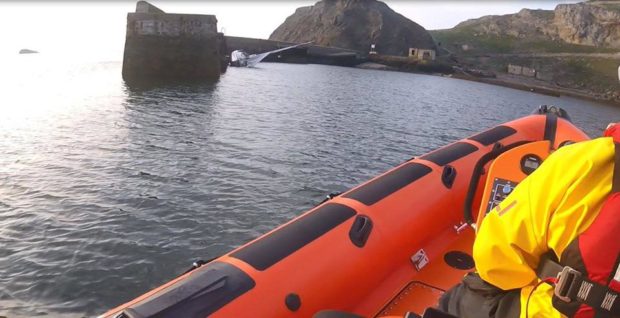 A skipper having an innocent drink on his boat while moored in the Forth found himself being handed to police.
The man had anchored his boat off the island of Inchkeith to enjoy the warm Easter Saturday evening.
But it all went wrong when his boat started taking on water.
Kinghorn Lifeboat, accompanied by Kinghorn, and Leven and St Andrews, coastguard teams were called to assist the stricken vessel late on Saturday night.
Shout 24 of 2019! Called to assist a yacht tied up high on an outgoing tide this evening, at Inchkeith harbour. Good outcome, and thankfully a pleasant evening for it! pic.twitter.com/OziQDdpVEc

— Kinghorn Lifeboat (@rnli_kinghorn) April 20, 2019
The yacht was then towed to Burntisland harbour, where police were waiting.
After being checked over by paramedics, the skipper was then "taken into the care" of local officers from Police Scotland.
It is understood the man had consumed alcohol but had acted within the law because his boat was anchored at the time.
Police Scotland confirmed no crime had been committed.
A source said police ensured the man got home safely.
Leven and St Andrews Coastguard Teams said: "Tonight we were tasked to assist Kinghorn Coastguard and Kinghorn RNLI Lifeboat to a yacht tied up hard to Inchkeith harbour on an ebb tide.
"Kinghorn Lifeboat towed the yacht to Burntisland harbour where the skipper was helped ashore and handed over to the care of Scottish Ambulance Service. After he was checked over by paramedics he was then taken into the care of Fife Police Division.
"As the vessel had taken on a fair amount of water and was not in a good seaworthy state the decision was made that it would be left moored in Burntisland overnight for the owner to return tomorrow."