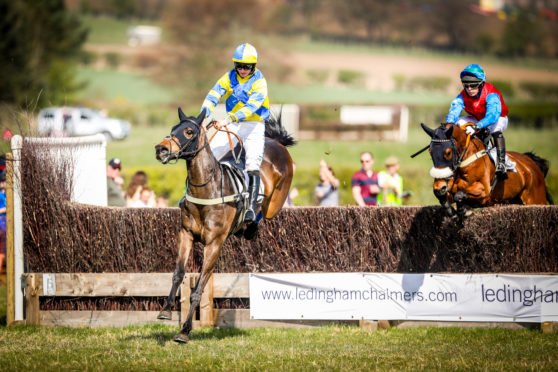 Racing conditions were perfect at Balcormo as crowds gathered for Fife Point-to-Point on Easter Saturday.
The grounds team had been watering the course all week to ensure conditions underfoot were not too hard as a result of the recent dry spell.
And their efforts paid off, with a fine day of racing enjoyed at the UK's most northerly point-to-point venue.
Saturday saw Rossini's Dancer complete his last run and bow out on a high by finishing second in the Rathbones PPORA Club Members Race.
Rider Mhairi Ogilvie of Kinross, who started racing this season, guided the 14-year-old veteran as he narrowly missed out on victory on his 99th run.
Secretary Fiona Drysdale said the number of young jockeys taking part this year was encouraging.
She said: "The weather is fantastic and it's the best crowd we've had for the past six years. Everybody is smiling.
"It was good to get so many young jockeys this year. Seeing the novice riders is always a highlight for me because they are the jockeys of the future.
"Even if they don't go on to ride, maybe later they will own a horse.
"The grounds team have been watering all week because if the ground is firm that can injure the horses.
"I think without exception all the jockeys came back saying the ground is perfect."
The Balcormo Races usually take place in bracing conditions but the unexpected warm weather meant visitors made the most of the entertainment on offer at the event.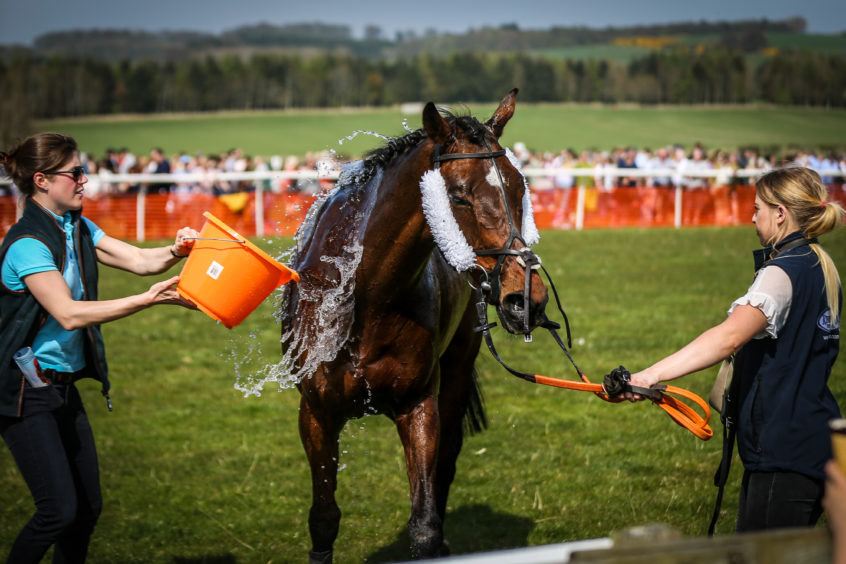 And buckets of water were at the ready at the finish line to help the horses cool down.
Results:
Turcan Connell and Northern Point-to-Point Area Conditions Race -1 Frankies Fire,  2 More Madness, 3 Molten Brown, 4 Maraweh
Lindores Abbey Distillery Restricted Race – 1 Doldrum Bay, 2 Moores Novelty
Bruce Farms Riders Conditions Race – 1 Winged Crusader
Pentland Landrover Mixed Open, Area Feature Race – 1  Racing Pulse, 2 Nicki's Nipper, 3 Killer Crow
Rathbones PPORA Club Members Race – 1 Rolling Thunder, 2 Rossini's Dancer, 3 Up To Al, 4 Hawk Azira
Rae Grieve Memorial Open Maiden Race – 1 Fashionistalady, 2 Okey Dokey, 3 Atlantic Dancer
Leading Rider – Nick Orpwood.
Ship Inn Fife Foxhounds Open Pony Race 138cm and under – 1 Ninfield Millionaire's Splendour, 2 Telynau Apollo, 3 Heidi, 4 Boom Boom
Wigwam Holidays Montrave Estate Novice Riders Race 148cm and under – 1 Dino Royale, 2 Raemoir Vermillion, 3 Black Magic Special, 4 Larkfield Lad
Pony Race Three – 1 Abrickinthewall, 2 Indian River, 3 Chilworth Dancer