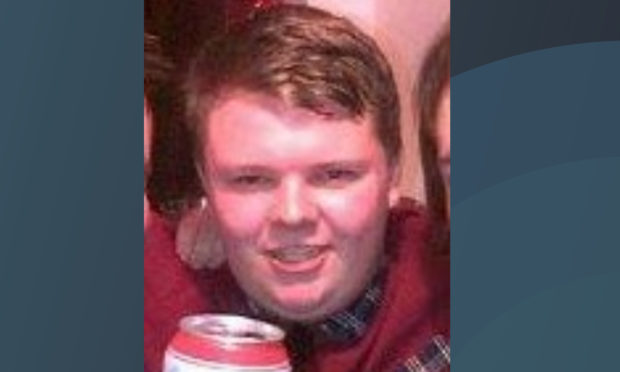 A Fife man was jailed for a vicious attack with an iron bar which resulted in his victim losing sight in one eye.
Dylan Stewart, 24, struck Alexander Russell in the eye with the pole as he sat in a car in Methil.
Bleeding heavily and unable to see Mr Russell drove away from the scene at Memorial Court but crashed into a building at the Bawbee Filling Station.
He collapsed on the floor of the filling station shop and emergency services were called.
Surgeons at the Victoria Hospital, in Kirkcaldy, operated on Mr Russell's eye but were unable to save his sight.
At Kirkcaldy Sheriff Court on Wednesday, Stewart, of Casan, in Leven, was given a two-year prison sentence.
He had admitted the assault on Mr Russell on October 27, last year, in which he repeatedly punched him on the head and struck him with the weapon, leaving him permanently disfigured and impaired.
The charge stated he acted with an accomplice, who was not named.
Stewart's solicitor Dewar Spence said the court previously heard Mr Russell and others had spoken to people at Stewart's house earlier but said it was "slightly more aggressive" than a discussion.
He said one of the reasons Stewart had the weapon was that he was concerned about Mr Russell hanging about the area later on.
When the attack occurred Mr Spence said his client had been asked to get into the car parked outside a block of flats.
As he was at the passenger side Mr Russell, said to be intoxicated after consuming cocaine and alcohol, was seen "rummaging" around before producing a hammer.
Mr Spence said: "It's on him reaching for the hammer that Mr Stewart reacts in the way he does."
Stewart had told investigators: "When I approached the car he produced a hammer. Under his seat before I got to the car.
"Walked around the passenger door, pulled out a T-shirt with a hammer under the passenger seat."
Mr Spence said Stewart had no previous convictions and had health issues, which were highlighted in a report presented to the court.
Sheriff James Williamson told Stewart the assault had caused catastrophic damage to Mr Russell's eye, resulting in blindness.
He noted Stewart's age and lack of previous offending, but told him he had armed himself with an iron pole and the crime was a serious matter.
He said: "In the circumstances I see no alternative but a custodial sentence."