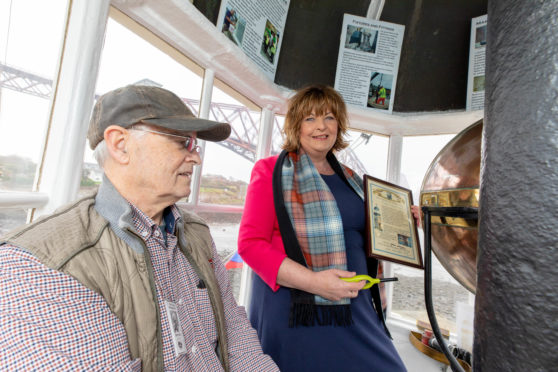 The Forth bridges are being given a new role at the heart of plans to lure more tourists into the area.
The Forth Bridges Forum has come up with a 10-year strategy to boost visitor numbers by highlighting the heritage of the three crossings spanning three centuries.
Tourism secretary Fiona Hyslop unveiled the proposals for promoting the Forth Bridge, the Forth Road Bridge and the Queensferry Crossing at a launch event on Wednesday.
She said each of the structures was a world record holder in its own right and the plan would give people a "world-class visitor experience".
"The Forth Bridges are much more than a means of travel," she said.
"The Forth Bridge has taken its place alongside the Pyramids of Giza and Spain's Alhambra as one of the world's most iconic monuments and has been inscribed onto UNESCO's world heritage list.
"Its two magnificent neighbours are themselves great engineering achievements.
"The bridges span both time and distance as the three bridges were built in three different centuries."
The strategy, endorsed by the Scottish Government, sets out the forum's plan to create "a unique experience which will allow visitors to learn about their history as well as marvel at their majesty" she added.
"By communities, businesses and the public sector working together, we can use the bridges as catalysts for developing the many tourism offerings of the surrounding towns and villages.
"It's an exciting development which will secure the area's reputation as a top destination for visitors."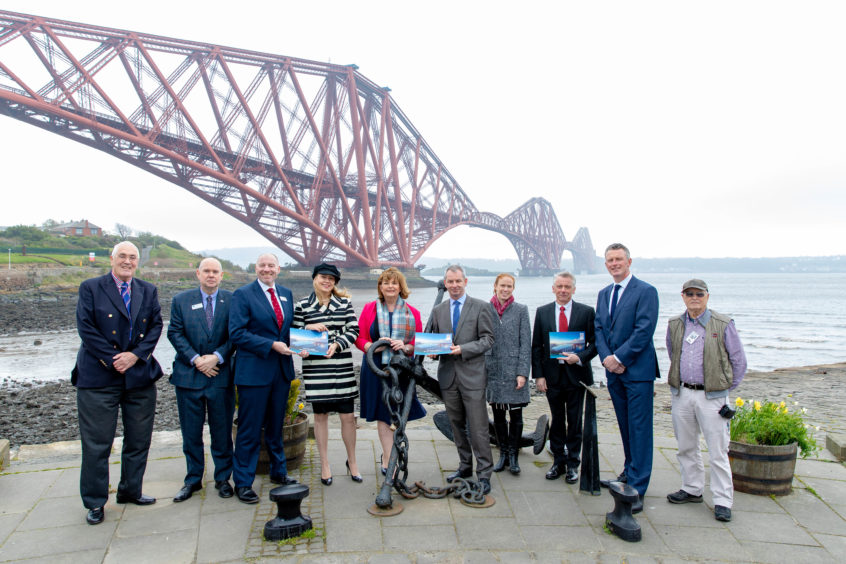 The bridges' location is seen as one of their tourism strengths, sitting between Edinburgh and the Lothians – which attract around 4.25 million staying visitor trips a year – and Fife, which generates more than 650,000.
The forum includes local authorities on both sides of the Forth, as well as the bridges' operating company, Historic Environment Scotland, Network Rail, Transport Scotland and VisitScotland.
The plans include a viewing platform at the south end of the Forth Road Bridge, a welcome hub with exhibition space and a viewing platform on the Forth Bridge – plans for which were first revealed in 2013.
Work will now focus on what needs to be done, including addressing issues such as traffic management and marketing.
Some activities are already under way, including Network Rail's Forth Bridge Experience, a website, education programmes and the appointment of Forth Bridge ambassadors.