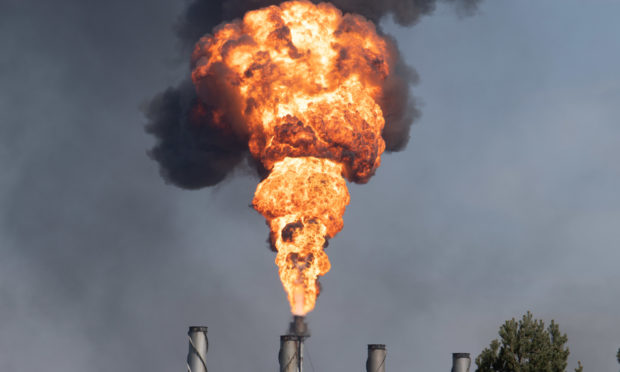 A petition has been set up amid growing concerns over the latest bout of flaring at Mossmorran chemical plant, despite reassurances there is "no cause for concern" over air quality.
Thick black smoke was seen billowing from the complex, near Cowdenbeath, this week, after a steam-generating boiler broke down.
Fife Ethylene Plant operator ExxonMobil said two out of three major pieces of equipment have now been restarted and staff are working round the clock to ensure a return to normal operations.
Meanwhile, the Scottish Environment Protection Agency (Sepa) has confirmed there was no cause for concern when it came to air quality from the flaring, which has provoked widespread alarm among the increasingly irritated community.
One local woman, Michelle Jarrett, has started an online petition on behalf of residents seeking redress from the "long term environmental and social impacts" from Mossmorran.
And board members of the Mossmorran Action Group have decided to convene an urgent public meeting to discuss the flaring.
Chairman James Glen said the group's Facebook membership had grown from around 300 to more than 1,000 in a couple of days.
"Communities as far afield as Dunfermline, Thornton and Kirkcaldy have been reporting health and social impacts on our website," he said.
"The situation plainly cannot continue.
"We have apologies from the operators for inconvenience  and disruption, politicians seeking reassurances and Sepa monitoring, but these do nothing to acknowledge, let alone stop, the harm being felt by families in their homes and communities from the pollution, noise, light and vibration caused by the plant's emergency flaring."
The meeting, at 7pm on May 17 in Lochgelly Town Hall, will be open to all. Mossmorran Action Group will be inviting Shell and ExxonMobil bosses, Sepa, the Health and Safety Executive and politicians.
Thick black smoke was first emitted from the chimney on Easter Sunday.
Since then the community has suffered noise and flaring which has lit up the night skies.
ExxonMobil has apologised and said the company "absolutely understands" the disruption on communities by the unplanned flaring, caused by a fault in a section of cable which saw the plant being moved to "fail safe" mode.
A statement published on Wednesday said: "Working day and night, our team has now re-started two out of three major pieces of process equipment.
"We continue working towards a safe start-up of remaining equipment and return to normal operations.
"Everyone at the plant is committed to minimising both flaring and timescales for the return to normal operation."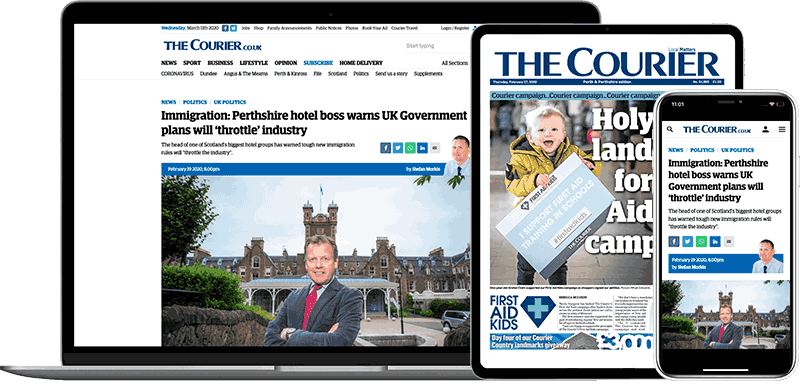 Help support quality local journalism … become a digital subscriber to The Courier
For as little as £5.99 a month you can access all of our content, including Premium articles.
Subscribe