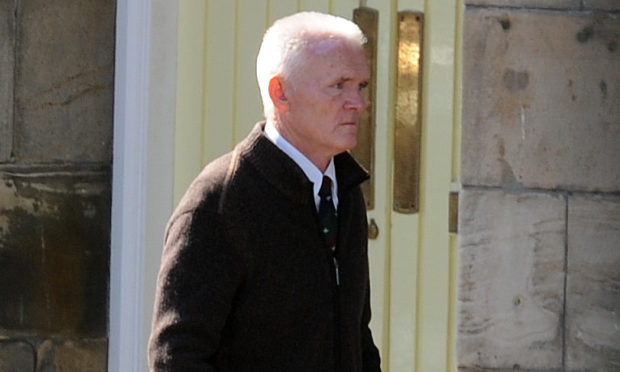 A pensioner who pointed an imitation firearm at a terrified taxi driver has been placed on a curfew.
Armed forces veteran Thomas McCabe, 74, left William Begbie shaken when he wielded what the driver believed was a real gun and cocked the hammer.
Mr Begbie, 65, had gone into McCabe's home in Greengates, Leven, to collect a fare and saw military paraphernalia and an AK47 mounted on his wall.
At Kirkcaldy Sheriff Court, McCabe, who served with the parachute regiment in Ireland and Libya, was placed on a restriction of liberty order for six months requiring him to wear an electronic tag.
McCabe was convicted after trial of behaving in a threatening or abusive manner by presenting an imitation firearm at Mr Begbie and possessing a deactivated revolver without lawful authority or reasonable excuse in nearby Dykeneuk.
He maintained his innocence as he was sentenced for the offences which occurred on May 26, 2017.
The court forfeited the revolver, worth £200, which was not the Smith and Wesson firearm described by Mr Begbie in the earlier incident.
Mr Begbie had told the court McCabe had cocked the hammer and briefly pointed what he thought was a real gun, and potentially loaded, towards his stomach.
---
>> Keep up to date with the latest news with The Courier newsletter
---
McCabe said he was showing the weapon to Mr Begbie and told him it and the AK47 were deactivated.
Police were called after Mr Begbie returned to his depot and they saw McCabe leaving his home.
When McCabe was searched the deactivated revolver was found tucked into his trousers, which he claimed he was taking to a potential buyer.
As he was sentenced, his solicitor Mary Walker said McCabe maintained the position he took throughout his trial.
She added: "He does suffer from various health conditions, particularly post-traumatic stress disorder, which comes from his service in the army."
Sheriff Alison McKay warned him: "I do consider both charges to be serious and, not withstanding your age and lack of previous offending, a custodial sentence is something the court has to consider."
However, she imposed the order instead and due to his PTSD and anxiety about being "cooped up" in his house, she set the hour of his curfew to 8pm rather than 7pm.
McCabe challenged the Crown's motion to forfeit his revolver but was told only the leather holster it was contained in would be returned.
He was also assured his AK47, taken as evidence, would be returned.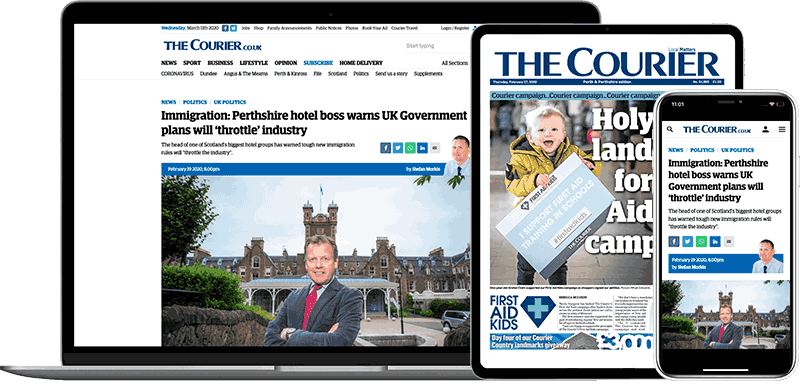 Help support quality local journalism … become a digital subscriber to The Courier
For as little as £5.99 a month you can access all of our content, including Premium articles.
Subscribe