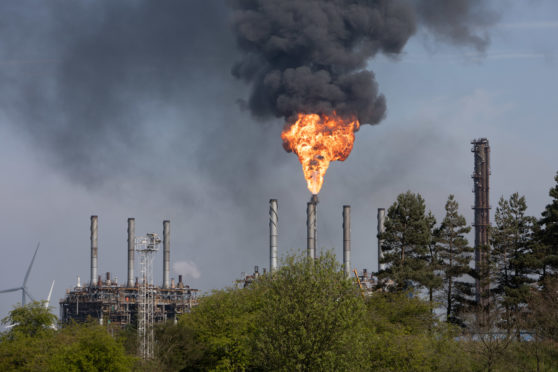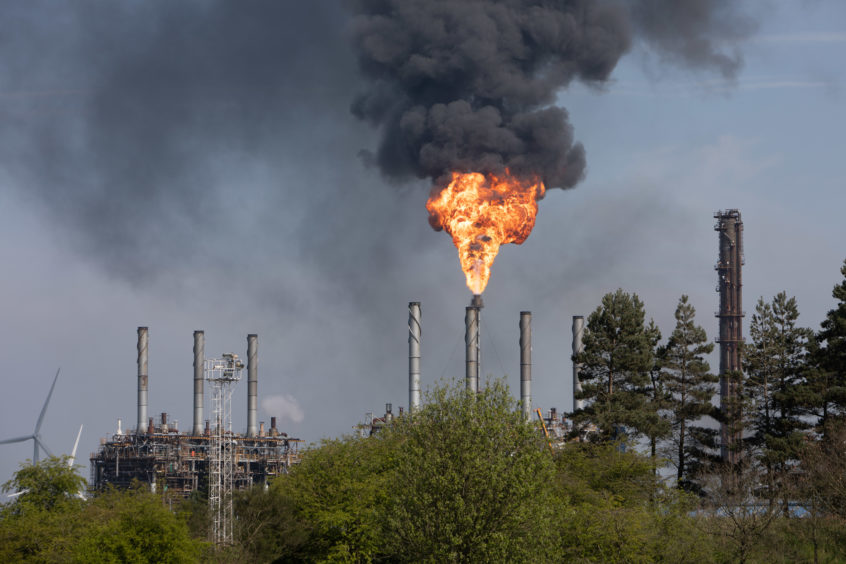 Sepa has launched a formal investigation into the latest flaring at Mossmorran following an "unprecedented" number of complaints.
It comes as the flaring at ExxonMobil's Fife Ethylene Plant enters its fifth day.
More than 600 complaints have poured in to the environmental watchdog's 24-hour pollution hotline, one of the highest levels ever received for a single incident.
More than 1,100 fed up locals have also signed an online petition set up by local woman Michelle Jarrett.
Flaring, and the accompanying chemical smell and rumbling noise, started at the plant on Sunday and Sepa has been monitoring since then.
Earlier this week it said air quality tests carried out on Monday "showed no cause for concern".
ExxonMobil Chemical Ltd has warned the process is likely to continue over the coming days. However, Sepa has reinforced the importance of restarting the plant as quickly as possible.
The agency's chief executive Terry A'Hearn said: "In addition to working hard to ensure ExxonMobil brings a halt to the flaring as quickly as possible, we have also launched an investigation into the incident.
"The unprecedented number of complaints we have received is a clear message and it's one that we have heard powerfully and clearly."
He thanked everyone who had given feedback and encouraged others to submit reports if they have concerns
"The Mossmorran complex is a major industrial facility, where this type of flaring is a legitimate safety mechanism, but it's been happening too often, and the current level and extent of the flaring from ExxonMobil Chemical is unacceptable," he added.
FEP plant manager Jacob McAlister said bosses were committed to working constructively with Sepa.
"We are already undertaking our own investigation focusing on root cause, corrective action and evaluation of ways to continuously improve our response following a process upset," he added.
The company will also be submitting a report to Sepa setting out its proposals to minimise further unplanned flaring.
Mr McAlister insisted there was no cause for concern over air pollution and said the flare was essentially made up of water and Co2.
"Incidents of unplanned elevated flaring at the plant are very rare, representing just 2% of our entire operational time in the past 10 years and with no increase in either frequency or volume, but when elevated flaring occurs, we absolutely understand its impact on communities," he said.
"As such, we will continue to strive to minimise impact by reducing unplanned events and duration.
"Our team is working day and night to safely bring the plant back to normal operations and minimise both flaring and timescales."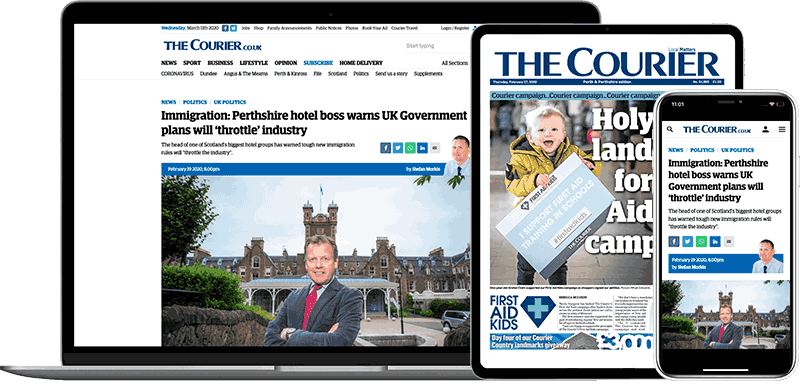 Help support quality local journalism … become a digital subscriber to The Courier
For as little as £5.99 a month you can access all of our content, including Premium articles.
Subscribe