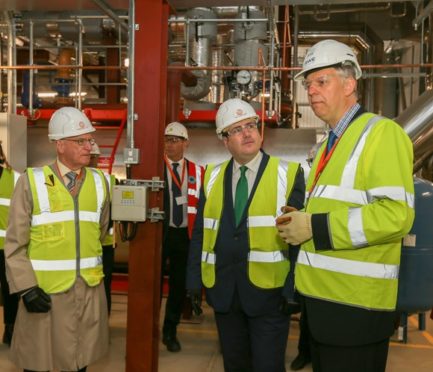 Glenrothes' new district heating network is up and running after the £24 million scheme was officially launched by Scotland's energy minister Paul Wheelhouse.
It is already providing low carbon heating to Fife Council's Fife House complex, the Rothes Halls and the sheltered housing complex at Jubilee Grove, using steam from the RWE biomass CHP plant at Markinch.
Work began in July last year to create the network and it has now been completed on time and on budget through a collaboration by the council and RWE.
Mr Wheelhouse said: "This ambitious project, which has received £8.6 million support from the Scottish Government's low carbon infrastructure transition programme, is already providing reliable low carbon heat to a number of buildings and has potential for expansion in the future.
"I would like to congratulate both Fife Council and RWE on the way in which they have worked in partnership and their success in constructing the new energy centre and network within the town centre which will make a valuable contribution towards reducing carbon emissions and our renewable heat targets."
Ross Vettraino, the council's environment spokesman, said: "Fife continues leading the way in tackling climate change.
"Bringing this district heating scheme to Glenrothes helps Fife Council reach its goal of reducing carbon emissions by 42% by 2020.
"The scheme demonstrates how to tackle the government's long-term climate change targets at a local level and helps build confidence in modern, low carbon heat technology."
Steve Glover, an RWE Generation director, said: "RWE is proud to be part of this innovative partnership. The energy centre is one of the quickest built projects of its kind in the UK and represents a significant investment in our Fife operation.
"This scheme offers the opportunity to provide affordable heat and lower carbon emissions and RWE are delighted to be part of its success."
Work is being conducted to look at connecting local businesses to the network.
There is also the potential for more domestic customers to benefit when more funding is found.
The core scheme runs almost four miles along Flemington Road and the Queensgate, across Leslie Road and through Fife House complex as far as the Rothes Halls.
It has also involved WSP, Scottish Futures Trust, Brodies, Balfour Beatty and Vital Energi.
RWE, which owns the energy centre, contributed £13.6m to the costs, while Fife Council, which owns the network, paid £1.8m.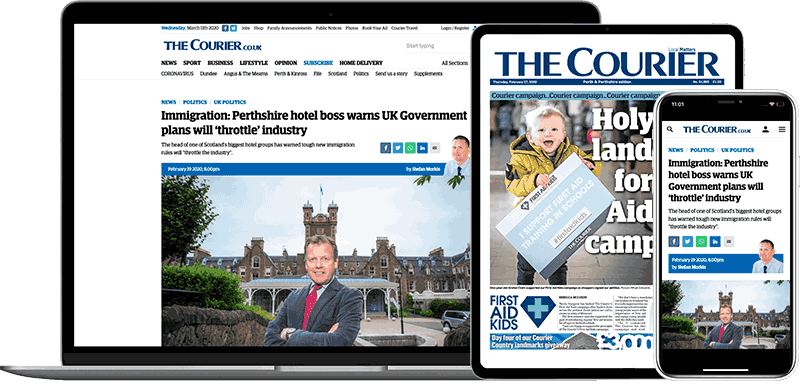 Help support quality local journalism … become a digital subscriber to The Courier
For as little as £5.99 a month you can access all of our content, including Premium articles.
Subscribe