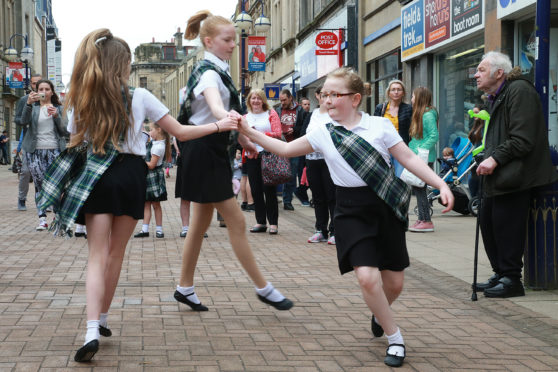 A Fife town will turn into foodie heaven this weekend.
Dunfermline Delivers and the Kingsgate Centre have announced the Dunfermline Food and Craft weekend will return on May 4 and 5.
The event aims to be even bigger and better with more than 50 stalls, covering a range of street food.
Dunfermline Delivers' events manager Chris Foote said: "We'd like to thank our BID businesses who are once again bringing lots of enthusiasm and ideas to help to make this a great weekend.
"This time we have at least three key sites for the food and craft weekend to encourage footfall throughout the town.
The key sites are the Glen Gates, the gap site near the bus station and Kingsgate.
Karen Davidson, assistant manager at the Kingsgate, added: "The event brings a large amount of footfall into town, around 7,500 last year, dwell time is increased significantly, and the event creates a buzz about the town."
There are events to keep youngsters entertained including balloon modelling, face painting, foodie craft fun with Doodle & Splat and a colouring wall with local artist, Alan Grieve.
Fire Station Creative will be hosting a studio in the Kingsgate.
Street performances by Carnegie Youth Theatre will pop up around town.
And dances from around the world will be staged by local group, On Pointe Performing Arts, in the Kingsgate.