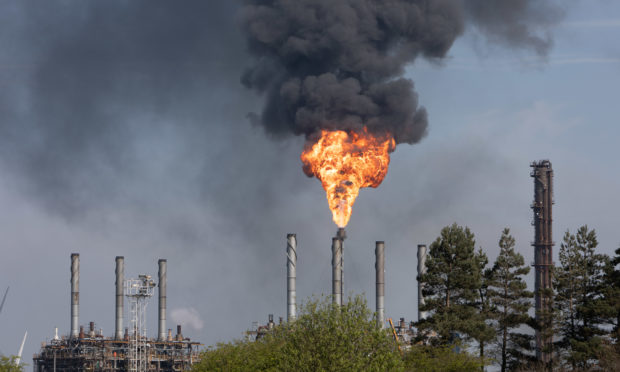 Improvements have been promised at Mossmorran which operators say will lead to less frequent flaring.
The owner of Fife Ethylene Plant has devised a five-year programme including new technology and processes.
However, it has been criticised for refusing to attend a public meeting to discuss the impact of flaring on those who live near the petrochemical facility by Cowdenbeath.
A six-day episode of flaring last week at the plant run by ExxonMobil Chemical has been described as the worst ever experienced by local residents, who suffered the noise, light and vibrations and are worried about emissions.
A best available techniques report was submitted this week to environment agency Sepa, which issued a final warning to ExxonMobil Chemical and fellow Mossmorran operator Shell UK, a year ago.
ExxonMobil said its proposals to reduce the frequency and impact of flaring – a safety mechanism to burn off by-products during process upsets – exceeded UK legal specifications and included an enhanced elevated flare design.
Options would also be evaluated to increase the capacity of, and access to, ground level flares which are part of Shell-run Fife NGL Plant, it said.
---
>> Keep up to date with the latest news with The Courier newsletter
---
Sepa will have to approve the proposals before they are implemented.
Plant manager Jacob McAlister said: "While high-volume elevated flaring remains a rare operational procedure, we absolutely understand the potential disruption it can have on local communities.
"We are taking the right and responsible steps to further minimise both the frequency and impact of events, and the best available techniques report provides a clear pathway to achieve this.
"Working with SEPA, we will now bring this to reality."
The local Mossmorran Action Group said ExxonMobil's refusal of an invitation to its public meeting on May 17 was the "height of corporate irresponsibility".
Chairman James Glen said: "There could be no clearer statement of their total lack of commitment to Fife and to the communities who have been hosting their operations for decades."
ExxonMobil said senior representatives were unable to attend due to long standing business commitments.
However, it proposed to welcome community representatives to the plant to learn more about flaring and said it would attend a scheduled meeting of the Mossmorran liaison committee on June 13.
Sepa said it would provide updates on best available technique reports received from both ExxonMobil and Shell before the meeting, which it is to attend.
Meanwhile, more than 160 emails have been sent to Fife councillors by fed-up locals demanding a full independent investigation.
A motion will be presented to councillors on Thursday asking them to lobby the Scottish Government for a probe of the environmental, health and social impacts of the Mossmorran complex.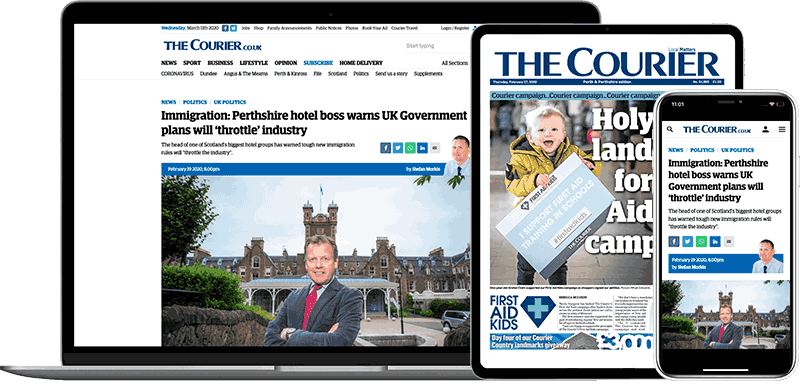 Help support quality local journalism … become a digital subscriber to The Courier
For as little as £5.99 a month you can access all of our content, including Premium articles.
Subscribe