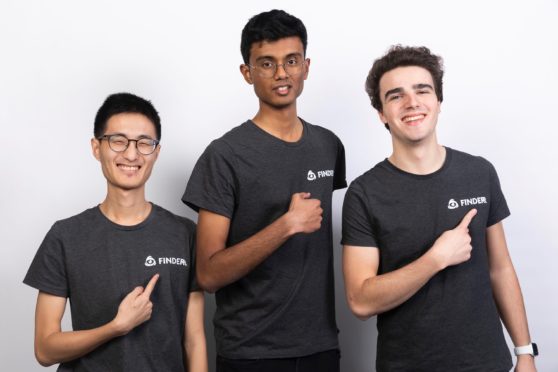 A team of students has developed technology to help ease the woes of those tired of losing their belongings and have reached the finals of a prestigious global competition as a result.
Finderr uses smart cameras to track objects in houses and offices and helps to reunite them with their owners via their mobile phone.
Team Finderr, which consists of St Andrews student Sachin Sriskanda, Ferdinand Loesch from Oxford Brookes University and Choon Kiat Lee from Cambridge University, first met at the Oxford Hackathon, an event in which coders and technicians meet, form teams and spend a weekend finding imaginative solutions to problems.
The team won the Microsoft Prize and Qualcomm Prize for their efforts and were then invited to take part in the Microsoft Imagine Cup, a worldwide competition which aims to empower student developers to create exciting new technology solutions.
They have qualified for the high profile finals in the United States, one of just three teams out of 385,000 globally to make it so far.
Ferdinand, a computer science student at Oxford Brookes, said: "The competition was extremely strong. But despite many setbacks, we managed to push through.
"The days leading up to the competition were not easy. We had to toil day and night, barely getting any sleep, to ensure our application and presentation were ready for the big day.
"We had a great time at the Imagine Cup, but the hard work isn't over.
"We shall continue to improve our product, readying it for the even harsher competition that we would face in Seattle and making sure it'll be the best tool it can be to help people in future. Hopefully, we'll bring back that trophy."
Using machine learning and artificial intelligence, based on a bank of more than 35,000 photos, the team's app can learn to track almost any object, such as keys, bank cards or TV remote controls, and locate it if it gets lost or forgotten.
It also uses 3D positional audio to create a trail that can be followed by hearing alone.
The team hope the app will be especially helpful to those who are visually impaired or who deal with memory problems.
After all their hard work, the team nearly hit a last-minute disaster due to a laptop power failure.
However, after a late night trawl of Amsterdam, they found a single basement repair shop that was still open and able to do the job in time.
If they win the Imagine Cup this month, they stand to collect the $100,000 grand prize.
After that, the team plan to crowdfund an initial run of Finderr smart cameras via Kickstarter, with backers expected to receive a variety of rewards including the smart camera and app themselves.
Jennifer Ritzinger, Microsoft's senior director of academic ecosystems, praised Team Finderr for their achievements and wished them well in the finals.
She said: "We understand that today's students are tomorrow's entrepreneurs. They will also become technology decision makers.
"Whatever we can do to help make them better for tomorrow, we want to invest in that."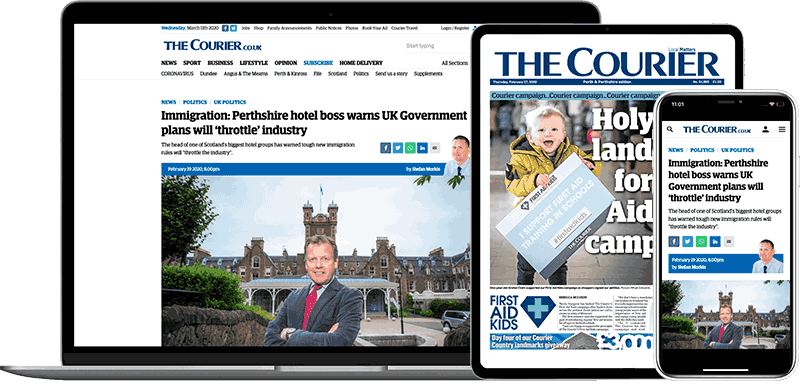 Help support quality local journalism … become a digital subscriber to The Courier
For as little as £5.99 a month you can access all of our content, including Premium articles.
Subscribe