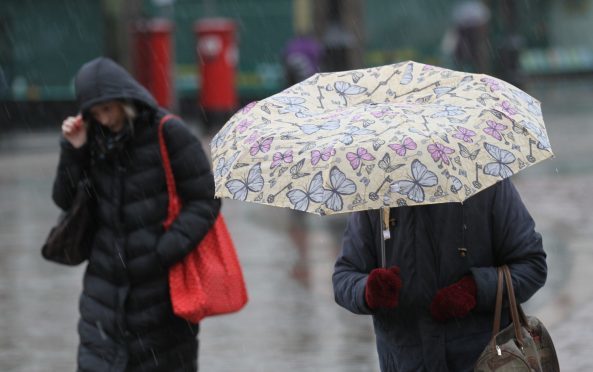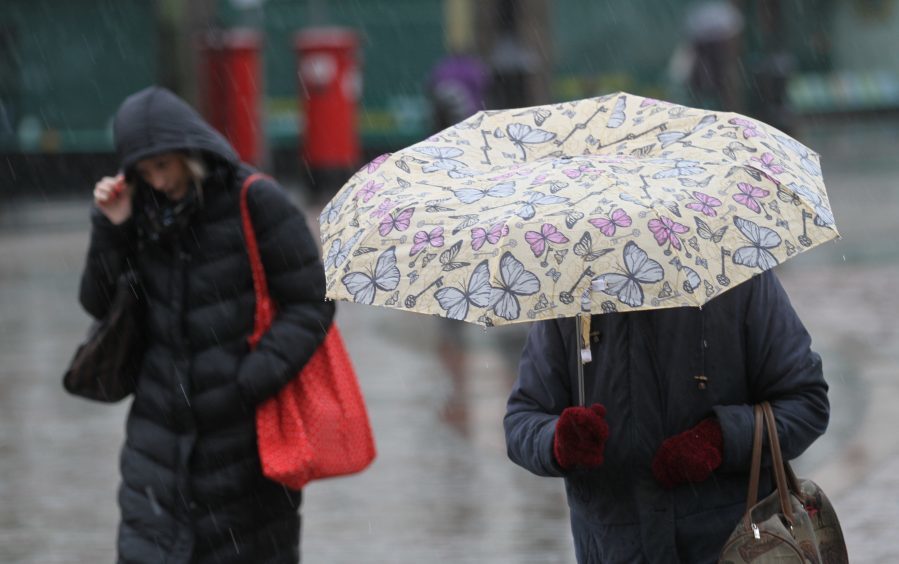 Most of Tayside and Fife looks set to be lucky with the weather this weekend as the rest of the country prepares for a cold snap.
With music fans set to descend on Dundee and Kirriemuir for Dundee Dance Event and BonFest, revellers will be hoping the rain forecast for swathes of the country holds off.
The cold snap comes after Easter Monday, which was the warmest on record across the UK. The day saw temperatures higher than 20C in many places.
But this weekend could could see the mercury drop to as low as 2C in northern Scotland on Saturday evening.
Heavy showers and hail are forecast across the east coast of England.
North of Courier Country, there were flurries of snow in Moray and Aberdeenshire this on Friday as the temperatures already began to slide.
But Tayside and Fife looks like it will be escape the worst of the weather, with most places in Dundee, Angus, Perth & Kinross and Fife looking to be relatively dry.
Dundee should see sunny spells, with a high of about 11C on Saturday. While Sunday, the day of Dundee Dance Event, is set to be cloudier the temperatures will only be marginally lower.
Average temperatures in Scotland range from 7C to 13C in April, according to VisitScotland.
Met Office forecaster Richard Miles said Scotland as a whole will be "a lot colder".
"Saturday will be the worst day of the bank holiday weekend in terms of chilly showers and possible hail on the east coast, though Sunday and Monday will be a lot more settled.
"Sheltered, hilly areas in the north of Scotland could see colder and wintry weather in the evening from a northerly direction.
"The west should escape most of the colder weather, in Wales it could actually be quite nice, normal weather and the same in part of Northern Ireland, as most places go to double figures during the day."
The lowest temperature ever recorded on the early May bank holiday was -6.4C in Grantown-on-Spey in 1981, and Kinbrace in 1988.
On the chances of that record being broken, Mr Miles added: "You'd be unlucky to see weather that cold, though some sheltered areas will feel very chilly.
"The coldest looks to be Aviemore in the Scottish Highlands, which could drop to -2C in the evening, with frosty weather in the hilly areas."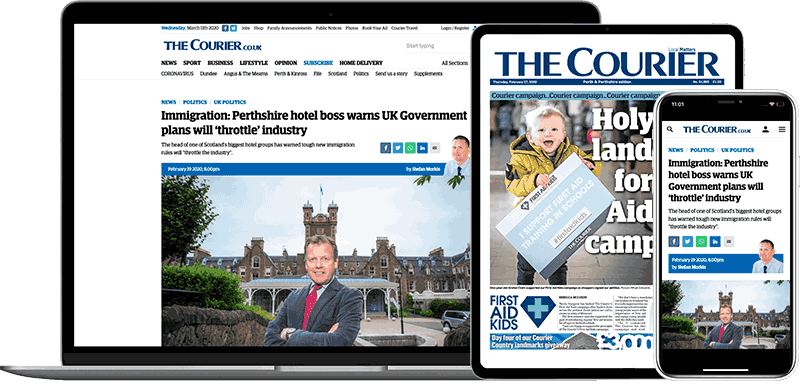 Help support quality local journalism … become a digital subscriber to The Courier
For as little as £5.99 a month you can access all of our content, including Premium articles.
Subscribe