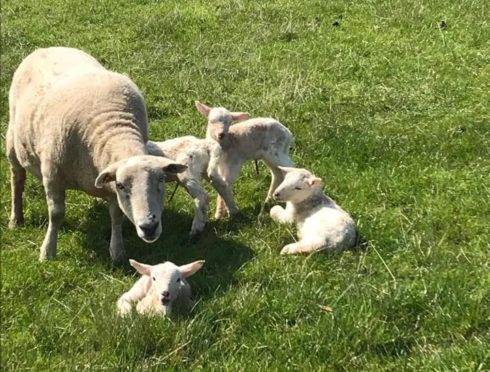 A sheep continued to feed her four lambs after being savagely mauled by a dog in Fife.
The animal, which had lambed two weeks ago, had to be put to sleep after the dog ripped its ears off.
Police Scotland confirmed officers would be investigating the incident, which happened on Monday night at Ardross Farm by Elie in Fife's East Neuk.
The dog owner was described as a woman who regularly lets her dog out of a van to run around on the farm.
Claire Pollock from Ardross Farm said: "It's just so unnecessary. There are plenty other places to walk dogs.
"Lots of dog owners are respectful of animals.
"I just want to reiterate that a dog should be kept on the lead and kept away from livestock to stop anything happening. By the time a dog is in the field, it's sometimes too late."
Just had to put down this sheep because a dog savaged her,ripped off her ears & tore her ear drum out. These poor lambs now don't have a mother & what we had to witness was horrific.Why are people not more careful?Thank you to the vet who tried to save her. pic.twitter.com/elnBOqpIU7

— Ardross Farm Shop (@ArdrossFarmShop) May 7, 2019
A vet who attended the farm said there was nothing that could be done for the ewe, which had also suffered a torn eardrum. Its four lambs are now being bottle fed.
There were also pregnant ewes in the field which are now at risk of miscarriage because of stress caused by the incident.
"All the sheep were a little bit on edge. We're still in the middle of lambing and don't know yet what damage it has caused," said Ms Pollock.
In a post on social media, Nikki Storrar from Ardross Farm said: "Normally in these circumstances sheep die of shock but this amazing sheep continued to feed her four lambs while the vet battled to save her.
"The owner knew what the dog had done as she was seen pulling it from our field, however notified no one just left the animal to suffer.
"We only hope no children are ever near that dog having seen first hand what it can do.
"Everyone on the farm is devastated. No animal should be subjected to that. We were going to put pictures up of her injuries however decided they were just too horrific to show."
Jail sentences of up to six months for owners of dogs attacking livestock are among tough new measures being considered to protect farm animals.
Emma Harper, SNP MSP for South Scotland, has proposed a new Bill to protect livestock and has the backing of organisations including NFU Scotland, the Scottish SPCA, and Police Scotland.
North East Fife SNP MP Stephen Gethins said: "This latest attack on sheep on a local farm is shocking.
"The team at Ardross work so hard to look after their livestock and I am sorry they have had to endure this horrific incident.
"Attacks on sheep are completely preventable and this is why I have been supporting the NFU Scotland's Take a Lead campaign.
"My colleague in the Scottish Parliament, Emma Harper MSP, is also putting forward the new Protection of Livestock (Scotland) Bill. The public consultation runs until May 15 and I would encourage anyone affected by this to take part."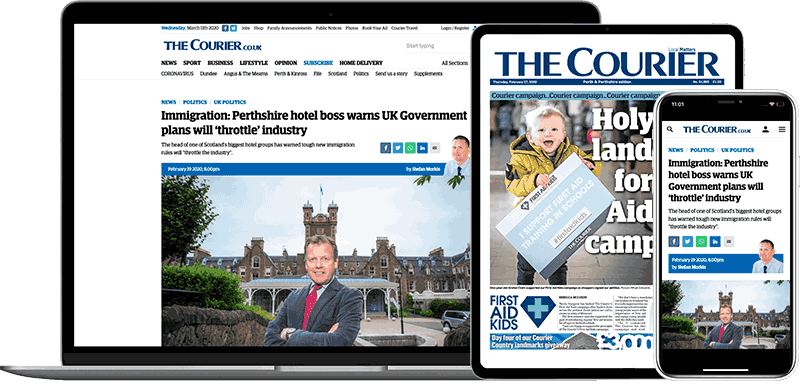 Help support quality local journalism … become a digital subscriber to The Courier
For as little as £5.99 a month you can access all of our content, including Premium articles.
Subscribe