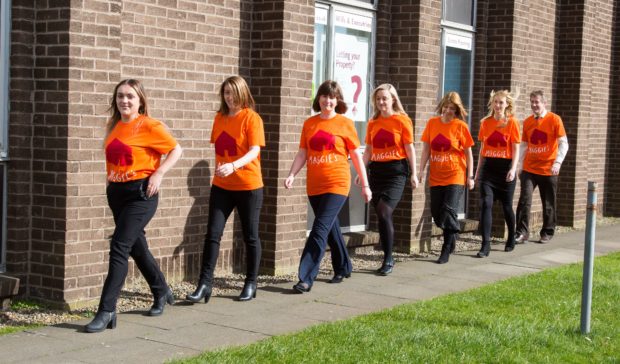 A 10-mile evening hike will raise vital funds to support cancer patients in Fife.
Maggie's Fife will stage its 13th annual Twilight Walk later this month and has urged more people to sign up.
Walkers will set out from the Lomond Centre, in Glenrothes, and trek late into the evening on Saturday, May 25.
Some will follow shorter routes of five miles or one mile.
Glenrothes staff of Rollos Solicitors and Estate Agents have enlisted a team.
Lindsey Brown said: "I am aware that Maggie's Fife provides a huge amount of support and advice to those affected by cancer.
"All of us have had personal experiences of this within our families and amongst our friends and this is our way of saying thank you to Maggie's for all the people they have helped and raise awareness for such a great cause.
"We have dusted off our trainers and are all really looking forward to the challenge."
Last year's walk raised around £12,000 for the Maggie's Fife centre at Victoria Hospital, in Kirkcaldy.
Centre head Alison Allan said: "This is a fabulous walk for all abilities.
"You take part with your friends, family, pet or work colleagues.
"The Twilight Walk is a great way to exercise and keep fit whilst raising vital funds to support people affected by cancer.
"Maggie's Fife received 6,758 visits last year and we expect to see this number increase in 2019.
"All funds raised will ensure we can keep our doors open for anyone facing the enormity of cancer for as long as they need us."
To register visit www.maggiescentres.org/twilightwalk2019
Marshals are also needed, and volunteers email Louise.Duncan@maggiescentres.org or 01592 643355 ext 28868.