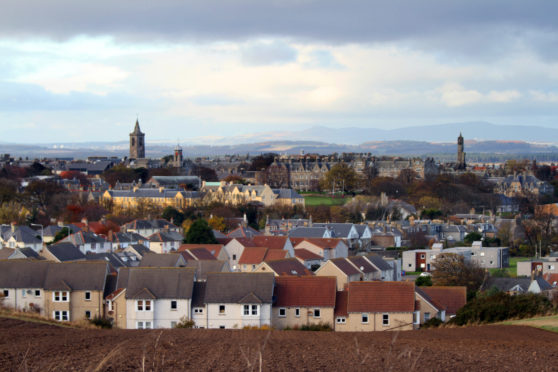 A Fife man has been granted a street trader licence in spite of police objecting to the move.
Alfred Petrie, an artist from Newport-on-Tay, has been granted a licence to deal art in St Andrews' Church Square at weekends by the region's regulation and licensing committee.
The committee heard that Mr Petrie pled guilty in January that he used threatening and abusive behaviour towards a young woman on a train to Edinburgh on July 11, 2018.
Sergeant Gordon Hood told councillors that the applicant was the subject of a report to police after striking up conversation with the woman in question on the train.
Sergeant Hood said: "He stated 'This is going to be the best journey of your life, I'm going to draw you'. The applicant started to draw pictures of the female in a sketch pad making the female feel uneasy.
"The applicant then moved seats so he was directly opposite the female, asking personal questions including how old she was. She told him she was 24-years-old but it is alleged the applicant told her he thought she was 14 or 15-years-old.
"The applicant then drew an image in the sketch pad of two females hugging and told the female it was her and her sister. This caused the female to feel panicked and sick. The applicant then drew an image of a naked female looking in a mirror as seen from behind.
"The female had become frightened and the applicant asked if he had crossed a line. She replied that he had.
"The applicant then became aggressive, shouting, ranting, slamming the table. The female described feeling being frozen in fear due to his actions."
However, Sergeant Hood stressed that the information provided was the woman's account of what happened on the train, noting it had been vigorously disputed by Mr Petrie.
Mr Petrie maintained: "I'd like to make one thing crystal clear, that at no time did I say to a young lady that I thought she was 14 or 15 years of age. That's got an inference that I was trying to groom a teenager or something. It's nonsense.
"I was in conversation with someone and I gave her a sketch book that contained a relatively inoffensive picture of a nude lady from the back. That picture was not drawn on the train it was already in the book. I never drew any picture that was supposed to be of her or her sister."
Convener of the board Carol Lindsay suggested Mr Petrie had appeared "quite aggressive" in front of the board, to which he replied: "I'm nervous, I'm not an aggressive person. It was a hot summer day and I might have been in high spirits."
SNP councillor Lea McLelland also suggested that Mr Petrie's behaviour had been "erratic" when Sergeant Hood was reading out the complaint.
"I do believe you reacted like this on that train that day and that would cause that girl to be in fear," she said.
Councillor McLelland proposed that Mr Petrie not be granted a license, but SNP Councillor David MacDiarmid proposed an amendment to grant his licence due to it being a misunderstanding.
He said: "I think the most important thing is that he is an artist by trade which would explain why he was drawing in the first place."
The amendment to grant a licence was passed eight votes to three.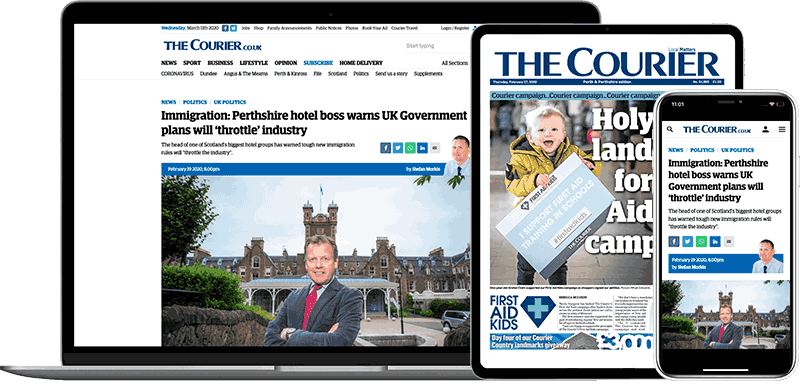 Help support quality local journalism … become a digital subscriber to The Courier
For as little as £5.99 a month you can access all of our content, including Premium articles.
Subscribe