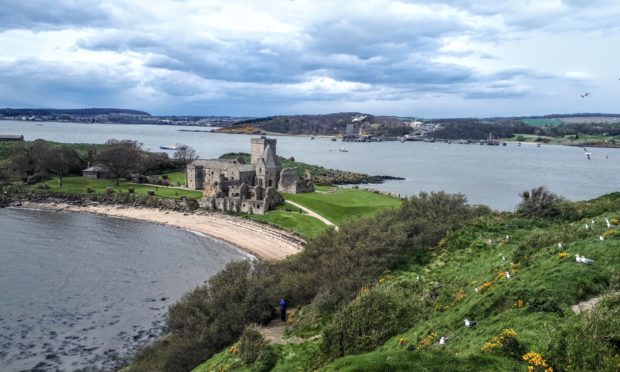 A historic Fife abbey that dates back many centuries is about to be brought firmly into the 21st century, it has emerged.
Historic Environment Scotland (HES) has revealed plans to install a 4G antenna near Inchcolm Abbey, which has been on Inchcolm Island in the Firth of Forth since the early 12th century.
Originally an Augustinian priory founded by David I (1124-53), it was elevated to an abbey in 1235, and the island itself has seen more than its fair share of conflict over the years – with Inchcolm heavily fortified in the early 1900s to help defend Edinburgh, the Forth Bridge and the Rosyth naval base.
Now home to thousands of sightseeing tourists and an unusual venue for elaborate weddings, modern demands mean that more modern communications are required on the island.
A spokesperson for Historic Environment Scotland said the plan is to affix the 4G aerial to the rear north east corner of the island's C-listed visitor centre, sticking out no further than 600mm.
"The antennae is required to enable connectivity for visitor infrastructure including the till, ticketing, a user PC and for voice communications, as Openreach are unable to provide broadband to the site," it confirmed.
---
>> Keep up to date with the latest news with The Courier newsletter
---
"It is intended to use the existing small opening, and existing electrical trunking, to take the cable from the antennae to the router which will be placed internally in the staff room."
Scheduled monument consent is also likely to be required at a later stage to remove an existing aerial and shed on the island to enable the up-to-date 4G communications to be installed.
The small island, which is dominated by Inchcolm Abbey, is famous for its seals and other wildlife, but has a rich history.
Evidence for an early Christian presence is attested by a hog-back tombstone dating back to the 10th century, and it is said to have been home to a hermit when, in 1123, Alexander I sheltered there and vowed to build a monastery on the island as a thank you.
His death the following year meant the task fell to his brother David I, and the ruined abbey is today arguably the most complete monastic complex surviving in Scotland.
Likewise the 20th century defences are thought to be among the best preserved in the country.
Planning permission for the 4G antenna is expected to be a formality, although any flurry of objections could see Fife councillors forced to take a decision on the application.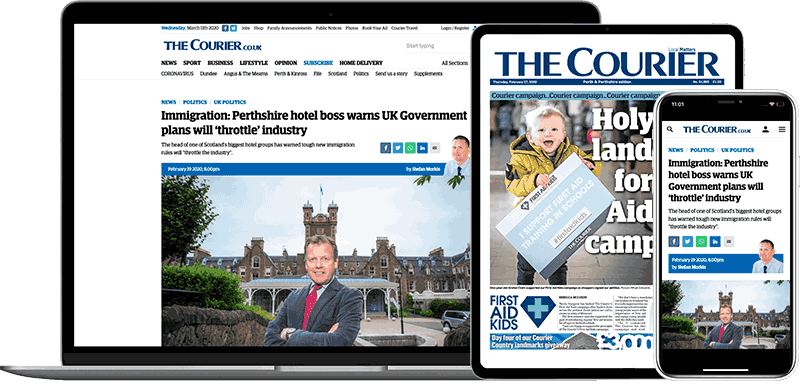 Help support quality local journalism … become a digital subscriber to The Courier
For as little as £5.99 a month you can access all of our content, including Premium articles.
Subscribe