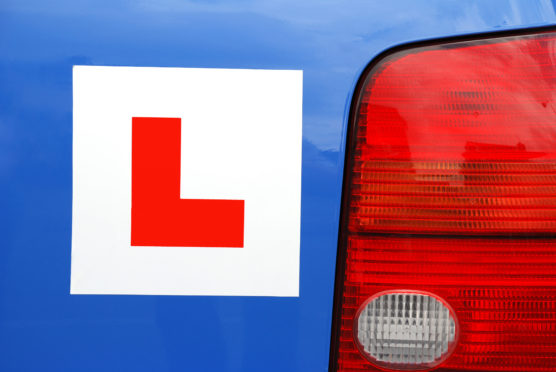 Fears have been raised that Dunfermline's driving test centre will close for good this summer – leaving learner drivers in the lurch and driving schools out of pocket.
The Driving and Vehicle Standards Agency (DVSA) now has just two months to find new premises after it emerged that the tenancy of the current centre in Pitreavie Drive will end in July and will not be renewed.
Bookings have already been taken up to August and tests are likely to be transferred to the nearest alternative centre, although that will add an extra 30 miles on to a lesson for pupils having to be assessed in Kirkcaldy or Edinburgh.
However, while the DVSA insist it will be a temporary problem, the news has caused panic among instructors and prospective drivers who believe the closure could well be permanent.
Darren Miller, a driving instructor in the area, said other locations for the centre have apparently fallen on deaf ears and urged local people to fight to save the facility.
"What's the point?" he noted.
"Well, if we have to take you to test in Kirkcaldy or indeed Edinburgh, we will need to do lessons in those areas as we lead up to your test.
"This would increase the cost of learning as we would require more travel time to get to the test area.
"Imagine your lesson was at rush hour? Dunfermline to Kirkcaldy would be a nightmare, let along Edinburgh.
"If the cost of learning increases, less people will have the financial ability to take lessons and this would shut down many opportunities to people later in life for work.
"It would also see many driving instructors suffer as clients would decrease, making it become very difficult to earn a living."
A petition has been launched calling for the DVSA to retain a presence in Dunfermline, and that has been backed by SNP Dunfermline and West Fife MP Douglas Chapman.
"We would all be extremely disappointed if we were to lose the Dunfermline Test Centre as we are a growing area, with many more people in Dunfermline and West Fife learning to drive," he said.
Martin Owens, DVSA operations manager for Scotland and Northern England, said: "DVSA's priority is to help everyone through a lifetime of safe driving.
"Whilst the termination of our tenancy by the landlord means it will not be possible to remain at the current site in Dunfermline beyond this summer, we are looking to continue conducting driving tests in the town, subject to being able to find a suitable venue.
"We will honour any tests already booked at Dunfermline.
"Where this is not possible, we will contact candidates to offer an alternative test venue."
Hundreds of people have already signed the petition, which is available at http://chng.it/ZjLbGYTTJN.