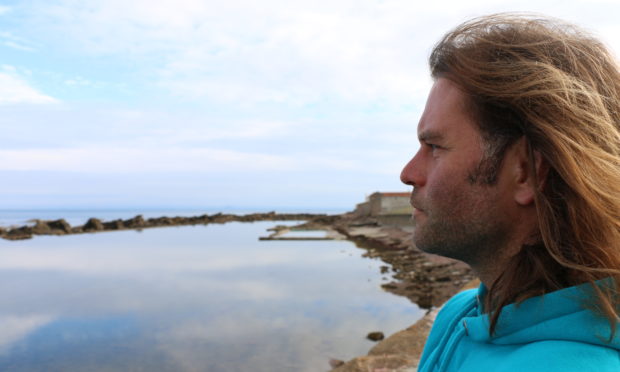 Navigating 131 miles from Loch Tay to the sea on a paddle board is audacious challenge enough but it will be even more so for Steve Balfour who has fought back from a painful injury for the quest.
Steve, 36, will set off from Killin to paddle 14 miles of the loch and 117 miles of the River Tay to Tayport.
His four-day voyage will mark a year from when he ruptured his Achilles tendon, leaving him in agony.
It will also be in memory of his grandfather Thomas Balfour, who suffered from Parkinson's disease, and raise hundreds of pounds for Parkinson's UK.
Steve, a mechanical engineer at the Sea Mammal Research Unit in St Andrews, recovered from his injury with a new non-surgical procedure to repair his tendon.
He wore a special boot with a wedge which was reduced every few weeks, remaining mobile throughout the treatment.
He is now confident but nervous of the challenge ahead.
He said: "I have no fear the injury will hamper me at all.
"It's a mindset. It's a bit like running a marathon where you are told you will hit a brick wall and you have to push through it.
"I'm looking forward to the challenge. Other than that, there's incredible nervousness."
The journey is expected to take around 48 hours, which Steve will tackle in four shifts, coming off the water for just the two most dangerous sections near Killin and Grandtully.
Wife Saana will follow his progress from the riverbank where accessible and using a tracking app to ensure his safety.
He said: "The biggest challenge will be the continuous paddling, it is a lot of endurance.
"The first bit will be really difficult as I will have no assistance from the river.
"I'll be hoping the wind is blowing the right way.
"There are so many sections of white water, which the River Tay is known for."
Steve, who lives in Kemback in Fife, has already raised more than £1,300 through sponsorship from friends and family to help others with the same condition his grandfather suffered.
He said: "It's a very difficult illness. It's quite horrendous what people go through."
Steve has set up the Taypaddlechallenge fundraising page at JustGiving.