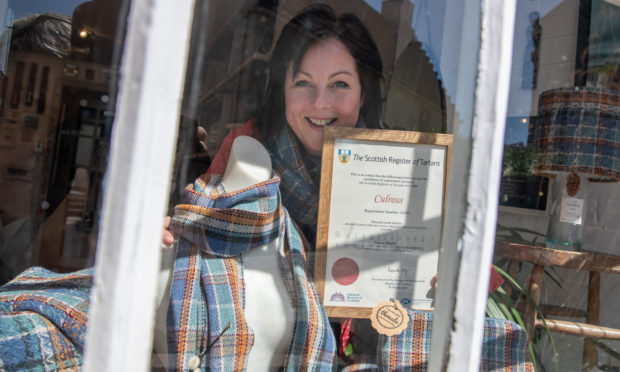 Visitors to the historic burgh of Culross can now check out its very own tartan.
For the first time the village, which is now heavily linked with the hit show Outlander, has its own official tartan.
Launched this weekend, it is the result of a collaboration between local gallery owner and jeweller Lindsey Marchant and Alloa-based weaver Claire Hunter.
The tartan, which has been registered with the Scottish Register of Tartans, has been inspired by the picturesque royal burgh.
Culross is believed to have been founded by St Serf in the 6th century and has long been a place of pilgrimage, with the ruins of the Cistercian Abbey high on the hill.
Later, in the 16th and 17th centuries, it became famous as a bustling trading port under the direction of Sir George Bruce, and much of its unique architecture and cobbled streets stem from this era.
Although it fell into disrepair during the Victorian era, from the 1930s onwards the National Trust for Scotland has been instrumental in restoring the village to its original glory.
It is now a popular destination with tourists and famed for its use as a film location in the Outlander series.
Lindsey, who runs the Greengate Gallery, first met Claire, the woman behind Taffled Threads, at a fair and they appreciated each other's work.
"We just got on, and I'd been selling her work for quite a while when I asked her to do something based on Culross, which is a burgeoning tourist village with Outlander.
"We thought a tartan would fit in with that theme and be something unique to celebrate Culross.
"It's such a unique place to live and work, and we wanted to celebrate the many inspirational elements of its location and important heritage with a tartan that perfectly captures the timeless essence of the village."
Claire went off to design the fabric, which has been registered as a district tartan.
"We've created a contemporary Scottish tartan with its roots firmly in the past," added Claire, one of very few commercial weavers still operating.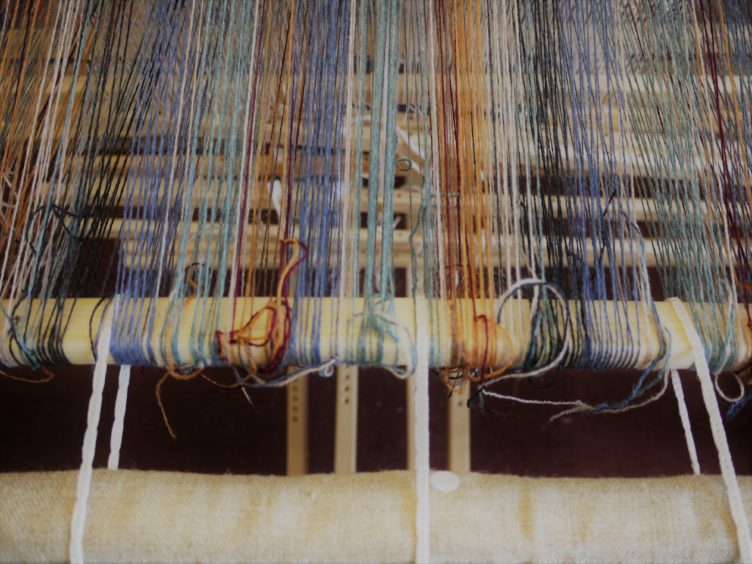 "The blues and greens of the tartan reflect the village's stunning estuary setting on the Firth of Forth, while the gold, red, brown and black shades were chosen to echo the various distinctive architectural features of the village, including the famous ochre Culross Palace with its period garden, characterful wrought iron gates and pan-tiled roofs."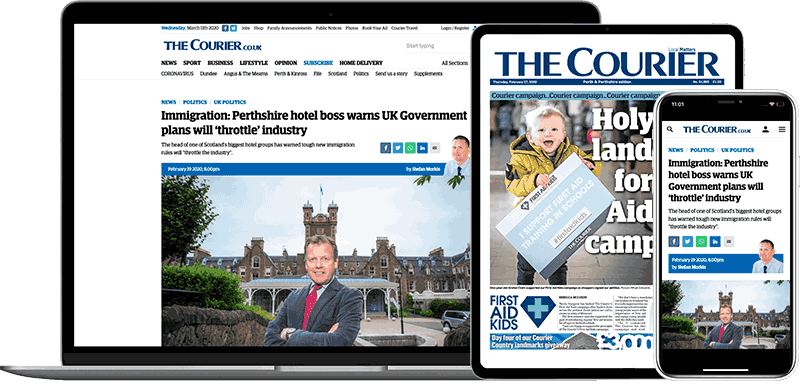 Help support quality local journalism … become a digital subscriber to The Courier
For as little as £5.99 a month you can access all of our content, including Premium articles.
Subscribe