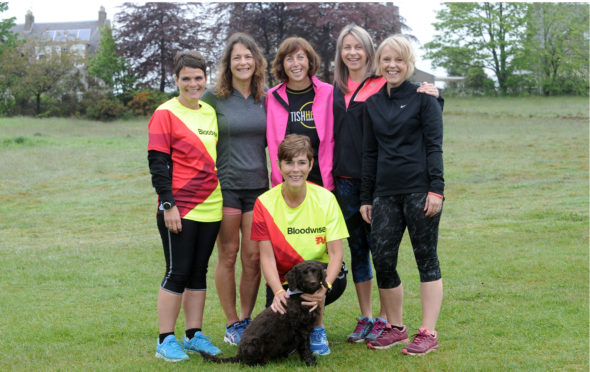 Almost two years ago Alison Hutchison got that "cannae be bothered" feeling.
It's something we all feel at times.
But for Alison, it dragged on, and she felt really unwell and extremely tired, like having flu.
Alison, a married mum of two, began feeling worse and went back to her GP who did some blood tests.
And then came the bolt from the blue.
"I had the appointment at 10am and at 2.30pm she phone me at home and said to get myself to the haemotology ward at the Vic.
"I was admitted that day."
So, only two weeks on from initially feeling poorly Alison was given the news she was suffering from acute myeloid leukaemia.
That was September 2017, and following four months in hospital – "where I had fantastic care from the staff who go above and beyond" – and four cycles of chemo, Alison, 48, is now in remission.
She's always been a keen runner, and with other women in Lundin Links – the informal "Early Birds" running group – can often be seen out.
Then she mentioned to her pal Mrs Mac – Angela MacDonald – that she was thinking of doing the Edinburgh half marathon this Sunday for Bloodwise, formerly Leukaemia and Lymphoma Research.
And Mrs Mac immediately signed up too.
As Alison's JustGiving page says: "Her unwavering support goes above and beyond the normal duties of being a bestie."
And not only that other early birds Shirley Cowie, Antonia Pettifer, Fiona Miller and Shona Birrell also signed up, as did two other local runners Dianne Donaldson and Alison Anderson who usually pound the pavements in the evening.
"I'm not the same runner now that I was before," said Alison, who admitted to trying to keep a positive attitude, despite what she's been through, to get back to "her life".
But Angela has been patient, and supportive, and she and the others will be backing Alison to the hilt to get round the half marathon course, keeping with her every step.
She said the days of personal bests is a "boat that has sailed" for her, but she knows the others are fast.
"I said I do it at my pace and said to them please run their own races, but they were not having it."
"For me it is not about the time, it is about finishing it and whatever time is okay."
Alison is running for Bloodwise as blood cancer is the fifth most common type of the disease.
"So if we can contribute even a small amount then all the moaning, tiredness and pure pain will have been worth it."
So far she's smashed her target and to support her visit https://www.justgiving.com/fundraising/alison-hutchison6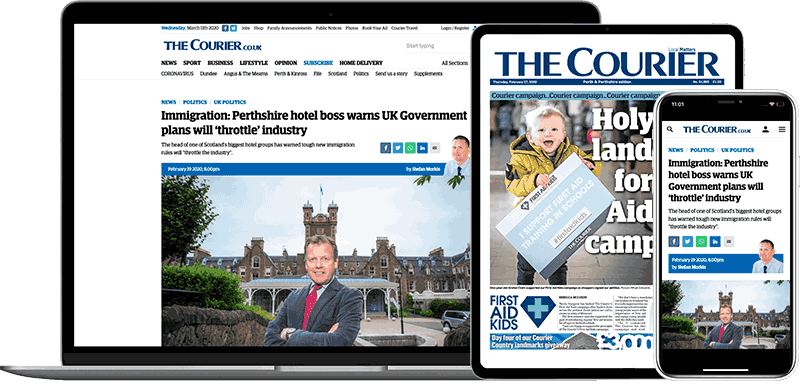 Help support quality local journalism … become a digital subscriber to The Courier
For as little as £5.99 a month you can access all of our content, including Premium articles.
Subscribe