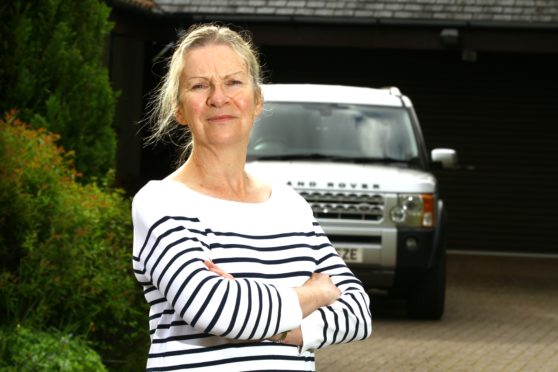 A Fife woman has hit out at the recklessness of drivers whose overtaking caused a crash which left five people hospitalised.
Jennifer Ross, 60, from Cupar, was in the front passenger seat of her son Jamie's car on the A91 near Auchtermuchty when two Transit van drivers suddenly faced them head on after pulling out to pass slower moving vehicles ahead.
22-year-old sJamie, who had recently passed his driving test, was able to brake suddenly to avoid disaster.
However, a female Fiat driver travelling immediately behind his Volkswagen Tiguan could do nothing to avoid smashing into the back of his car at speed.
Five people were subsequently taken to hospital and two cars were written off but Mrs Ross revealed the van drivers failed to stop after the incident.
She said: "Over the last 40 years as a driver I have seen examples of reckless overtaking but nothing that comes close to what was heading towards us last week on that road.
"There was really very little that we could do except to brake. Fast.
"This action on the part of my son, the driver of our car, averted a head on collision. The car behind was not so fortunate and hit us at speed.
"It was completely and utterly reckless and I don't know what anybody could have done in that situation."
A lady in the Fiat and another passenger are understood to have been rushed to Kirkcaldy's Victoria Hospital suffering from serious injuries following the crash on Tuesday afternoon, while Mrs Ross, her son Jamie and his girlfriend also required treatment for whiplash.
Mrs Ross took aim at the van drivers whose "testosterone, impatience and intolerance" put multiple lives at risk.
"What goes on in your head?" she asked in a direct appeal to their conscience.
"You Transit van drivers that escaped – not through any expertise on your part – probably don't even know what chaos you left in your wake.
"You drove on and left others to clear up the mess.
"The doctors and nurses driving past that stopped immediately; the guys in the high vis jackets that suddenly appeared to immediately slow down on-coming traffic; the police and paramedics; they all stepped in to help and deserve our absolute gratitude.
"But you, whose driving caused two vehicles to be written off and five people to be taken to hospital and who are all to receive on-going medical treatment, where are you?
"Will you read this?  Do you care? Or will you just do the same on another fine day and, the next time, change the lives of your victims forever?"
Anyone with information about the accident can contact Police Scotland on 101.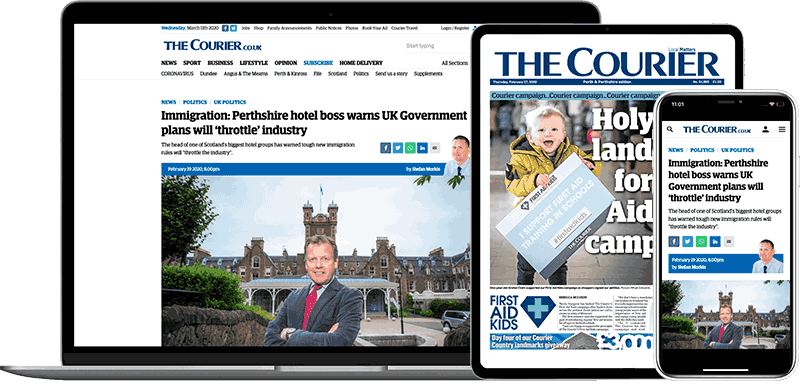 Help support quality local journalism … become a digital subscriber to The Courier
For as little as £5.99 a month you can access all of our content, including Premium articles.
Subscribe