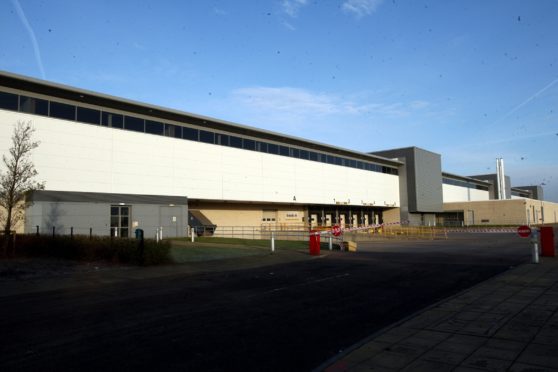 Fife Council has admitted too many people are not getting through to its contact centre because of budget cuts.
Last year, just 73% of calls were answered, compared to 90% three years previously, before the number of call handlers was reduced to make savings.
Just 42% were picked up in 20 seconds. The figure for 2015/2016 was 64%.
This week, the council's scrutiny committee will discuss the centre's performance.
In a report prepared for the committee, executive director of communities Michael Enston said: "There have been difficulties with call answering performance over the last 12 months particularly during the first half of 18/19.
"This was primarily due to staffing reductions linked to the budget savings. Ideally, more digital solutions would have come on stream so answering was not impacted as customers would have sought answers to queries elsewhere."
Approximately 125 call handling staff, not all of them full time and including supervision and management, are employed across two sites at Bankhead in Glenrothes and New City House in Dunfermline.
Last year, they answered more than 450,000 calls.
In addition, the contact centre dealt with 160,000 community alarm incidents and 40,000 emails.
The council had initially aimed for the contact centre to answer at least 92% of calls, but the target was reduced to 88% after budget cuts meant fewer staff could be retained.
And the target for calls answered in 20 seconds was 65%.
Council data shows missed calls were greatest for general inquiries relating to matters including road faults and environmental issues, with the teams responsible for out of hours, social work and repairs generally performing better.
Mr Enston said advisors were "deployed where the need is greatest", with more vulnerable callers taking priority.
However, the percentage of calls answered, and time to answer, increased for general inquiries after some extra advisors were recruited in September last year.
Mr Enston said despite the improvement answering levels were "still not at a satisfactory level".
Further recruitment is not among the solutions set out in the report to the committee, which meets on Tuesday.
Instead, it is hoped more people will go online for services including housing repairs and bulky uplifts.
"It is acknowledged that we need to expedite the move to effective digital solutions. Ideally this would divert calls from the contact centre," said Mr Enston.
"In reality some of this has already happened as Fife Direct is the most popular place to access council information.
"A new website for Fife Direct is currently being developed and was likely to be in place by August."
The report stated that although calls to the council were declining slightly on an annual basis, there were spikes during events such as extreme weather or changes to bin timetables.