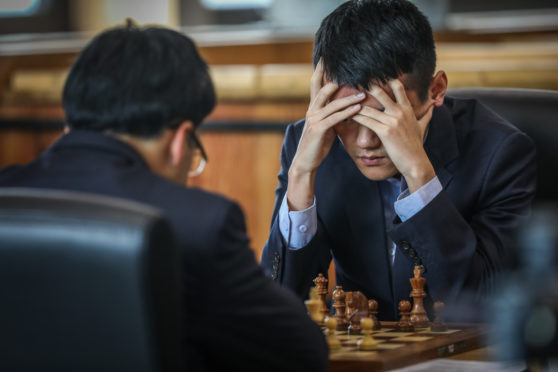 Four of the world's finest chess players are in Fife for the first ever tournament to be held in a distillery.
Competing at Lindores Abbey in Newburgh are reigning world chess champion, Norwegian grandmaster Magnus Carlsen, former world champion Vishy Anand, Russia's Sergey Karjakin, who became the youngest grandmaster in history at the age of 12, and three times Chinese champion Ding Liren.
The grandmasters were given the VIP treatment when they arrived for the inaugural Lindores Abbey Chess Stars Tournament on Friday.
The matches, taking place over Saturday and Sunday, can be watched live online.
When interviewed after the first day of the tournament, Carlsen said the games had been "interesting" but the surroundings were "very cold".
"It was very cold" – @MagnusCarlsen, at the press conference after day 1 of the Lindores Abbey Chess Stars 2019. In spite of not being comfortable, Magnus leads the event with 2.0/3. pic.twitter.com/DnvP1PzXau

— ChessBase India (@ChessbaseIndia) May 26, 2019
Chess pundit and UK grandmaster Daniel King said Carlsen had complained of the cold before during a world championship match, when there had been air conditioning in the room.
He suggested Carlsen "put on a jumper".
#LindoresAbbey Chess Stars day 1 report: https://t.co/q2sEI17pdE

— Daniel King (@DanielKingChess) May 26, 2019
King added: "They're playing in a distillery and of course the temperature of the stills must be at a regular, even temperature, and it can't be too hot, so maybe this might count against Magnus.
"I have a recommendation for him. Put on an extra layer, put on a jumper.
"This is Scotland. You don't go to Scotland to get a sun tan."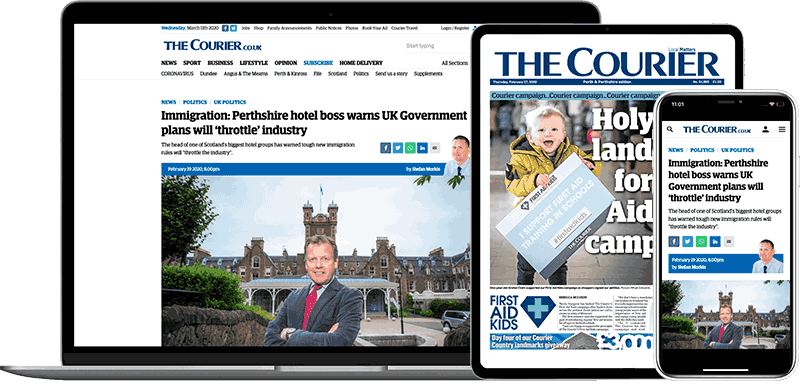 Help support quality local journalism … become a digital subscriber to The Courier
For as little as £5.99 a month you can access all of our content, including Premium articles.
Subscribe