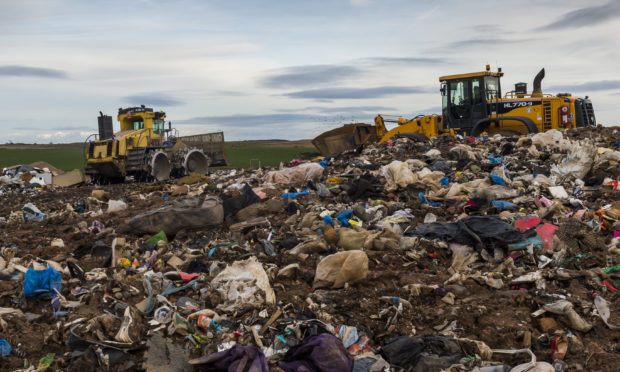 More than 400 people will be required to construct a new waste incinerator in Fife, the firm behind the project claimed last night.
Brockwell Energy has planning permission to build the energy-from-waste facility at the former Westfield open-cast coal mine, located east of Ballingry, which closed in 1994.
Planning permission was approved by Fife Council in February despite concerns raised by community councils near the site.
The Edinburgh-based company is now recruiting key staff as it prepares to begin construction in March.
The energy firm said that during the construction process the peak number of employees required will be more than 400, with 40 long-term jobs created.
Brockwell recently began construction on a £210 million waste-to-energy plant at Grangemouth.
Chief executive Alex Lambie said: "We are delighted to be able to confirm the build of Westfield, coming so soon after the commencement of construction on our 220,000-tonne Earls Gate energy-from-waste facility in Grangemouth on January 7 this year.
"It really is a very exciting time for the company.
"We believe Westfield will provide a world class and cost-efficient residual waste disposal option for Fife Council – and many other Scottish local authorities who have not yet secured such a disposal route for their waste.
"Similar to Earls Gate, the plant will provide a stable and reliable technology solution that is well placed to adjust to the inevitable changes that will take place in the mix of waste over the next 25 years."
Commercial operations on the Fife plant are scheduled to begin in 2023.
When completed, Brockwell said, Westfield will provide cheap renewable heat and power to attract other industrial operators to invest into the area.
Formed in 2017, Brockwell has raised investment capital to develop an £800m portfolio of energy projects, predominantly in Scotland.
Westfield was the site of one of the UK's largest open-cast coal mines.
Mining began in the 1950s and finished in the 1980s.
rmclaren@thecourier.co.uk